282625
Batterie- und Ladefunktionsprüfer
6 V u. 12 V
---
---
Für daheim und in der Werkstatt
Gibt exakt Auskunft über den Zustand von Batterie bzw. Ladegerät
Für 6-V- und 12-V-Blei-Säure-Batterien geeignet
Kabellänge: 2 x 300 mm
---
Online kaufen
Fachhändlersuche
Dieses Produkt bewerten
11 Bewertungen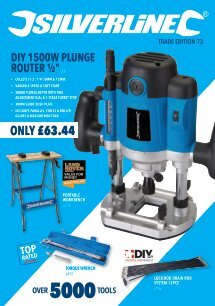 ---
Technische Daten
| | |
| --- | --- |
| Genauigkeit | 0,1 |
| Max. Tragfähigkeit | 1.000 CCA Batterie |
| Einspannverfahren | Feder |
| Ausführung | Brüniert |
| Griffausführung | Strukturiert |
| Sicherheitsdatenblatt erforderlich | Nein |
| Material (Schutzhaube) | Stahl |
| Weitere Materialien | Drahtleitung aus kupferkaschiertem Aluminium |
| Spitzenmaterial | Verkupferte Kontaktspitzen |
| Max. Nennladung (Ah) | 1.000 |
| Mindestnennladung (Ah) | 200 |
| Überlastschutz | Nein |
| Gewicht | 0,938 kg |
| Bereich | 0–16 V, 0–1.000 CCA |
| Auflösung | 0,2 V, 200 CCA |
---
Ausstattungsmerkmale
Testet bei hoher Strombelastung und gibt exakt Auskunft über den Zustand der Batterie. Für 6-V- und 12-V-Blei-Säure-Batterien geeignet. Auch zur Überprüfung der Ladefunktion. Für daheim und in der Werkstatt. Kabellänge: 2 x 300 mm.
---
Lieferumfang
Bedienungsanleitung
1 Batterieprüfer
---
Kundenbewertungen
von: I J
2020-04-20T00:00:00
A very good sturdy tool. Easy to use for someone who is not technically minded.
---
von: Paul F
2020-01-31T00:00:00
Fantastic saved me a whole load of wasted money on a new Battery when this tester pointed me in the right direction. Recommended.
---
von: Ian H
2019-09-28T00:00:00
Purchased this item to determine the condition of my golf trolley battery, it showed mine was completely shot. Product is well made, a great price and free delivery. Perfect!!
---
von: Mike R
2018-02-24T00:00:00
A very useful piece of kit, especially at this price. I have 4 batteries on my boat and a similar number on the public trip boat I skipper, and like all boaters, keeping them in a good state is an on-going task. This low-cost tester makes it easy to observe the condition. Gets hot so read the instructions carefully! Great price and excellent delivery service.
---
von: Mike R
2018-02-24T00:00:00
This does what it says on the tin - so read the tin carefully! It is a single stage charger so does not treat your batteries as well as a multistage does. But, for a quick re-charge, does the job. Good price and rapid delivery.
---
von: Edmund T
2017-05-09T00:00:00
The product looks very well built and very straight forward to use. I have tested it on two of my sit on mower batteries and it works perfectly. Considering some other makes cost up to £50, this is very good value for money.
---
von: William
2017-03-31T00:00:00
Ottimo prodotto! Molto utile e indispensabile per conoscere lo stato attuale della vostra batteria. Il test di carico è importantissimo perché anche se la batteria è carica, non è detto che sia in grado di avviare il motore. Acquisto consigliato!!
---
von: Dave
2017-02-17T00:00:00
Very solid construction, spring-loaded test button, so you limit test time. Diagnosed my battery as good and it is. The fault was the starter. So saved me buying a battery I didn''t need.
---
von: Christophe J
2016-10-10T00:00:00
Work fine for my motorbike repair garage. I use it quite usually.
---
von: Trevor G
2016-10-10T00:00:00
I have found my Battery Tester a great asset to my tool collection. With the winter months fast approaching Battery quality is of paramount importance so by carrying out regular checks using my Tester enables me to ensure that I, plus my friends and family have a reliable Batteries fitted to our vehicles. A great piece of kit.
---
von: John B
2015-06-27T00:00:00
Recieved yesterday &amp used on my Mobility Scooter 12 volt 75AH batteries today gives all the information I required on both battries.
---
Drei Jahre Garantie
Dieser Silverline-Artikel Batterie- und Ladefunktionsprüfer verfügt über eine 30-tägige Garantie ab Kaufdatum, die ihn gegen Mängel infolge von Material- oder Verarbeitungsfehlern absichert. Um Ihre Drei Jahre Garantie wirksam werden zu lassen, registrieren Sie Ihren Artikel bitte auf der Silverline-Webseite. Mangelhafte Artikel werden kostenlos ersetzt oder repariert.