427565
Abdeckplane
---
---
Laminiert, wasserdicht und reißfest
Schimmel- und mehltaubeständig
Mit UV-Filter für verlängerte Nutzungsdauer
Rostfreie Metallösen in 1-m-Abständen
Angegebene Maße sind ca.-Angaben, abzüglich Saum
---
Online kaufen
Fachhändlersuche
Dieses Produkt bewerten
6 Bewertungen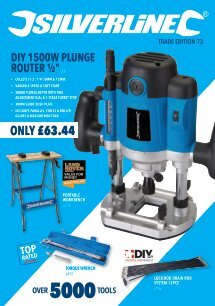 ---
Technische Daten
| | |
| --- | --- |
| Ausführung | Wärmeverschweißt |
| Gewebe | Kettfaden: 8 , Schussfaden: 7 |
| g/m2 | 65 g/m² |
| Webart | Panamabindung |
| Ösen pro Meter | 1 |
| Gewicht | 0,723 kg |
---
Videos
---
Lieferumfang
---
Kundenbewertungen
von: bernard cartwright
2018-06-24T00:00:00
Very useful in protecting inside of my new car whilst carrying 6 full loads of old decking and joists to the tip without spillage or ripping even though some of the timbers had 4 inch nails and screws sticking out of them.
---
von: Gordon F Mac Intyre
2017-01-20T00:00:00
Cheap enough but not very strong. Using to cover a boat, eyelets starting to give when I first tried it on, wrecked now. Will see how second one copes.
---
von: Robert Batten
2017-01-12T00:00:00
Very good value for money, bought as an emergency covering for a leaking shed roof. Has worked well so far.
---
von: Charles Nichols
2016-11-27T00:00:00
Absolute bargain really &amp does exactly what it''''s supposed too ! Pretty good quality for the price &amp a lifetime warranty which should prove useful I hope.
---
von: DIYDEANO25
2016-10-10T00:00:00
Excellent product,cleans up well after use.
---
von: DREW
2016-10-10T00:00:00
I chose this to meet my purpose which it does very well, DURABLE WATERPROOF AND THICKER THAN MOST MATERIALS OF THIS TYPE LIGHTWEIGHT SO REQUIRES TETHERING TO STAY COVERING THE OBJECT BEING PROTECTED
---
Lebenslang Garantie
Dieser Silverline-Artikel Abdeckplane verfügt über eine 30-tägige Garantie ab Kaufdatum, die ihn gegen Mängel infolge von Material- oder Verarbeitungsfehlern absichert. Um Ihre Lebenslang Garantie wirksam werden zu lassen, registrieren Sie Ihren Artikel bitte auf der Silverline-Webseite. Mangelhafte Artikel werden kostenlos ersetzt oder repariert.