SP52
Ring-Maulschlüssel, 14-tlg. Satz
1/4–1-1/4 Zoll
---
---
Für besseren Zugriff um 15° gekröpft
Aus vergütetem, gesenkgeschmiedetem Chrom-Vanadium-Stahl
Hochwertige, polierte Oberfläche
Lieferung in stabiler Nylon-Rolltasche
Größen: 1/4 Zoll bis 1-1/4 Zoll
---
Online kaufen
Fachhändlersuche
Dieses Produkt bewerten
17 Bewertungen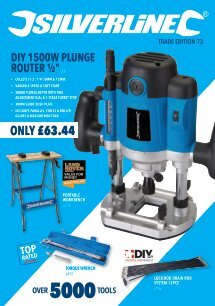 ---
Technische Daten
| | |
| --- | --- |
| Griffausführung | Hochglanzpoliert und verchromt |
| Ausführung | Hochglanzpoliert und verchromt |
| Gehärtet | Vergütet, 43–48 HRC |
| Gewicht | 2,643 kg |
| Ausführung | Maulschlüssel und 12-kantiger-Ringschlüssel, um 15° versetzt |
---
Ausstattungsmerkmale
Ring-Maulschlüssel aus vergütetem, gesenkgeschmiedetem Chrom-Vanadium-Stahl. Für besseren Zugriff um 15° gekröpft. Hochwertige, polierte Oberfläche. Mit stabiler Nylon-Aufbewahrungstasche. Zöllige Größen: 1/4-, 5/16-, 3/8-, 7/16-, 1/2-, 9/16-, 5/8-, 11/16-, 3/4-, 13/16-, 7/8-, 15/16-, 1- und 11/4-Zoll-AF.
---
Lieferumfang
14 Ring-Maulschlüssel: 1/4, 5/16, 3/8, 7/16, 1/2, 9/16, 5/8, 11/16, 3/4, 13/16, 7/8, 15/16, 1 und 1 1/4 Zoll
1 Nylon-Rolltasche
---
Kundenbewertungen
von: John H
2020-04-27T00:00:00
Really well made & comprehensive spanner set with great soft roll holder. Ideal for working on my classic Land Rover & great value.
---
von: Monego A
2019-11-19T00:00:00
---
von: Tom H
2019-09-16T00:00:00
Great product in sturdy packaging, can''t be beaten for price!
---
von: P m
2019-06-02T00:00:00
I bought these to rebuild a three series Landrover .They are comfortable to use and excellent value considering the number of spanner's with lifetime guarantee.
---
von: Arthur H
2019-01-09T00:00:00
Ive used the Comination Spanner Set and feels Amazing to hold
---
von: Arthur H
2018-12-04T00:00:00
Tools from Silverlinetools are Amazing Quality and feel so good to work with. Fits my CHEVY V8 DIESEL Pickup Truck Bolts perfectly. Thank You Silverlinetools for Amazing service
---
von: Jason B
2018-03-13T00:00:00
I bought these after a long review of tools to start my new job as a diesel mechanic. I find these tools to be if the highest quality and the lifetime Warranty in them makes me feel that if there was a problem I can easily get a new replacement. I would recommend Silver line tools very highly.
---
von: Matthew T
2017-02-16T00:00:00
Didn''t know what to expect when I ordered these but I was surprised when they turned up with a lifetime guarantee I was very happy the Chris wrk on them is top quality as well
---
von: Andrew F
2017-01-14T00:00:00
Been working with the spanners today, they are good quality, have a excellent polished finish, with clear stamped sizes. Excellent fit on the components they were used on and are highly recommended.
---
von: Francisco N
2016-11-21T00:00:00
For the price I paid,was not expecting much quality...I was wrong...Such a good product,you feel it by the weight...I use it on my bike and totaly recomend for home or professional use because this set of tools in my opinion are made to take a beating.Excellent product no doubt.
---
von: Paul
2016-09-23T00:00:00
To be honest, I didn''t expect such a nice quality and finish for that price. Absolutely recommendable! Used them a lot (on a TR4IRS) and all stays spotless.
---
von: Darren P
2016-09-20T00:00:00
Very impressed with the quality &amp range of spanners. Usually spanner sets skip 1 or 2 sizes in a range, i.e. 10, 11, 12, 13, 15, 17mm &amp they leave out sizes that aren''t used much like 16mm or 18mm in favour of the regularly used sizes but not this set. There''s no gap in sizes so there''s a spanner for every job &amp the roll up is robust enough to hold te spanners securely enough. All in all an extremely good quality set that is cheap in price but not cheap in quality &amp with a lifetime guarantee aswell!! The matte finish also gives them a quality look &amp feel. I don''t know how they do it?
---
von: Juan E
2016-09-13T00:00:00
Best quality at the best price. Very strong and very cool
---
von: Jim M
2016-08-22T00:00:00
For the money these are excellent spanners and will take hard work no problem
---
von: James b
2016-08-22T00:00:00
Brilliant quality and very good price. Would highly recommend.
---
von: Tony w
2016-08-22T00:00:00
Very great item from silverline these spanners have a great strong holder and the spanners themself are well made and fit nuts and bolts perfect
---
von: Benjamin P
2016-08-22T00:00:00
I''ve been using this set extensively on my Austin Healey Sprite and they''ve done very well. Very nice (smooth, polished) surface finish, which looks good but also makes it easy to clean even stubborn stuff like waxoyl off them. I would recommend these. 5*
---
Lebenslang Garantie
Dieser Silverline-Artikel Ring-Maulschlüssel, 14-tlg. Satz verfügt über eine 30-tägige Garantie ab Kaufdatum, die ihn gegen Mängel infolge von Material- oder Verarbeitungsfehlern absichert. Um Ihre Lebenslang Garantie wirksam werden zu lassen, registrieren Sie Ihren Artikel bitte auf der Silverline-Webseite. Mangelhafte Artikel werden kostenlos ersetzt oder repariert.