427656
Anti-Freeze Tester
-7°C to -37°C
---
---
Coloured discs indicate protection level
Tests coolant levels
Easy-to-read temperature table
Sturdy plastic body
Suitable for use with ethylene glycol anti-freeze
---
Buy Online
Find a Dealer
Review this Product
12 review(s)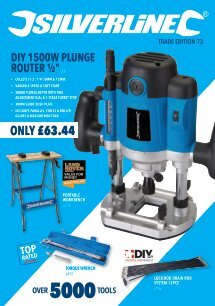 ---
Product Specification
| | |
| --- | --- |
| Material - Secondary Construction | Rubber bulb |
| Product Weight | 0.124kg |
| Range | -7°C to -37°C |
---
Key Features
Disc-type tester with plastic body and rubber bulb. Freeze protection level indicated by 6 x floating coloured discs. Easy-to-read temperature table. For determining levels of ethylene glycol anti-freeze.
---
Box Contents
---
Customer Ratings
By: Mark A
2022-01-24T00:00:00
I needed a tester as the cold weather coming i purchased this and i actually had too much antifreeze in my coolant which is as bad as not enough glad i purchased this
---
By: Adrian
2019-12-24T00:00:00
Works perfectly well just as good as my non guaranteed Snap-On one of the same disc type
---
By: Christine b
2019-11-11T00:00:00
I love this gadget simpley because I now have better access to measure my antifreeze strength .Being longer in length. IS SO MUCH BETTER THAN THE OLD MAKE .The old make did not have any length to reach into the bottle well pleased .custermer service was of high standard and new there tools well .
---
By: Neil H
2019-10-28T00:00:00
As the title says, does just what it says on the tin, just the job
---
By: Robert P
2018-12-10T00:00:00
Well made,easy to use great value for the money.
---
By: S S
2018-05-15T00:00:00
Very Good, at a reasonable price. Tested it onto 2 cars and it was accurate. Would recommend for others to buy. A must have tool for winter weather.
---
By: Greg M
2018-04-19T00:00:00
Bought the tester, simple and effective to use. Great value for money
---
By: Ray H
2017-10-31T00:00:00
I purchased the Tester a few days ago as I was informed on my last service that my anti freeze should be at least -25 C and mine was only reading -10 C so rather than keep taking it back to the garage to have it checked I purchased the tester and then registered it for the life time guarantee.
---
By: John
2017-10-30T00:00:00
Great value anti-freeze tester, easy to use with accurate results
---
By: Jose M
2017-05-01T00:00:00
Hello, it is wonderful, I have seen that the measure is normal and it seems it is real. My anti freeze liquid has been into the engine six years or 50000 km , and it is time to change it, the protection grade is quite low now a days and thanks to it, I am going to change the liquid with complete security that it is time to do it now. Thanks to the brand.
---
By: Geoffrey B
2017-02-14T00:00:00
Does what is required and gives a clear reading.
---
By: Rhys d
2016-10-10T00:00:00
I find this product brilliant so simple to use, the only down side is when you fill it up there is no way to stop the fluid from falling out of the bottom. Otherwise perfect have used it several times.
---
Reviews & Awards
RECOMMENDED - This was much cheaper than the Laser and Draper disc testers, yet more accurate. Its instructions were very good, covering heat, skin and eye protection, and the toxic danger posed to children. They also emphasised disposing of coolant with the household waste, not putting it down the drain.
---
Lifetime Guarantee
This Silverline Anti-Freeze Tester is guaranteed for a period of 30 days from date of purchase against a fault developing in either the materials or the workmanship during manufacture. You can register for your Lifetime guarantee by registering your product online. Any faulty goods will be repaired or replaced free of charge.