633905
4-in-1 Multi-Head Hammer
37mm Dia Face
---
---
Interchangeable nylon heads
Steel shaft
Face diameter 35mm
High-grip handle resistant to oil & chemicals
3 x nylon anti-marking heads & 1 x metal capped head
---
Buy Online
Find a Dealer
Review this Product
7 review(s)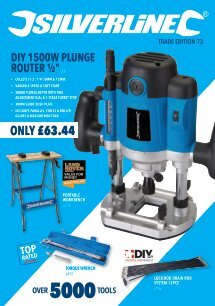 ---
Product Specification
| | |
| --- | --- |
| Material - Handle - Secondary | PVC |
| Material - Secondary Construction | Plastic, metal |
| Handle - Primary - Finish | Painted shaft, PVC grip |
| Product Weight | 0.493kg |
| Finish | Smooth Plastic/Metal head, painted shaft, smooth PVC handle free from any burrs |
---
Key Features
Interchangeable nylon heads and steel shaft. Face diameter 35mm. High-grip handle is resistant to oil and chemicals. Includes 3 x nylon anti-marking heads and 1 x metal-capped head.
---
Hammers - OUR GUIDE
HATCHET
---
Ideal for light cutting and chopping of small limbs or bushes.
AXE
---
Sharp, thin blade for cutting and chopping wood.
LOG SPLITTING MAUL
---
Thick, blunt blade effectively splits wood into logs.
RUBBER MALLET
---
Rubber head minimises damage to struck surface. For final assembly and installation work.
CLAW HAMMERS
---
Drives and removes nails. Curved claw provides leverage.
CROSS PEIN PIN HAMMERS
---
Drives small nails, brads, panel pins and tracks. For lightweight, intricate work.
WARRINGTON HAMMERS
---
Drives small nails, brads, panel pins and tracks. For lightweight intricate work.
BALL PEIN HAMMERS
---
Bends and shapes metal and drives rivets anto metal sheeting.
BRICK HAMMERS
---
Chisel and for chipping off edges. For bricklaying.
SCUTCH HAMMERS
---
Double-ended grooved head for inserting scutch combs or chisel bits. Cuts, chips, dresses and cleans
ROOFING HAMMERS
---
Claw and punches holes in slates; flat and drives or removes nails. Magnetised head.
LUMP HAMMERS
---
Double-faced head for light demolition work, driving chisels or masonry nails.
SLEDGE HAMMER
---
Double-faced head for heavy duty demolition work or driving in.
---
Box Contents
1 x 4-in-1 Multi-Head Hammer
---
Customer Ratings
By: SimonR
2020-05-30T00:00:00
Reliable brand with lifetime warranty once registered, can''t beat that. Usefully this hammer comes with multiple heads of varying softness/hardness plus a metal faced attachment too.
---
By: David B
2020-01-06T00:00:00
Bought as a christmas present to replace an old one which broke a short while ago. Very impressed with the 4 heads, great for DIY.
---
By: José L
2019-10-02T00:00:00
Estoy muy contento con la calidad del producto, así como su versatilidad. Viene con un mango muy cómodo, grande y ergonómico. Lo que más me gusta es su cabeza construida de un material blando pero firme, justo lo necesario para poder golpear las piezas encajarlas sin dañarlas. Viene con 4 cabezales en total 3 de material plástico-goma y uno con un metal blando. Quien esté buscando un martillo con estas características a muy buen precio puedo recomendárselo. Un saludo.
---
By: Hajek
2019-09-05T00:00:00
Very useful and rock solid, with 4 differents head hardness. Grenat cool.
---
By: Vincent L
2016-09-26T00:00:00
Close to perfection . For my job : carpenter arrangement.
---
By: Tim H
2016-09-05T00:00:00
A mallet that will not damage the surface being hit.
---
By: javier
2016-08-30T00:00:00
The hammer has result a good choice. Good price, good behaviour in your hands, confortable weight and with several hard head options. I am satisfied with the results.
---
Lifetime Guarantee
This Silverline 4-in-1 Multi-Head Hammer is guaranteed for a period of 30 days from date of purchase against a fault developing in either the materials or the workmanship during manufacture. You can register for your Lifetime guarantee by registering your product online. Any faulty goods will be repaired or replaced free of charge.