633982
Ignition Spark Tester
270mm
---
---
Connects between spark plug & ignition lead
Clear indication of ignition system function
---
Buy Online
Find a Dealer
Review this Product
18 review(s)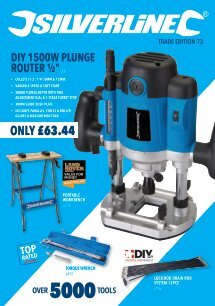 ---
Product Specification
| | |
| --- | --- |
| Clamping Method | Push connector onto spark plug |
| Finish | Chrome plated / plastic |
| Material - Secondary Construction | Steel |
| Material - Tip | Steel |
| Product Weight | 0.062kg |
| Resolution | On / Off |
---
Key Features
Connects between spark plug and ignition lead to give a clear indication of ignition system function.
---
Box Contents
1 x Ignition spark tester
---
Customer Ratings
By: Scott M
2019-08-19T00:00:00
Highly recommend this product great value for money.
---
By: Alexander N
2019-07-02T00:00:00
Everything works! fast delivery!
---
By: Derek H
2018-04-05T00:00:00
Can''t fault this product. Excellent value for money, does exactly what I was looking for and quality is as good as far more expensive brands.
---
By: Richard T
2017-11-02T00:00:00
---
By: Michael C
2017-05-04T00:00:00
---
By: pip
2017-04-15T00:00:00
---
By: Nick E
2017-03-24T00:00:00
Bought this because of problems starting my chainsaw. In theory this is exactly the tool I needed - for a visual check to see if there actually is a spark being generated. - my chainsaw has plastic surrounds so no convenient metal to rest the plug on to check for spark. Reality is there is not much slack in the HT lead (this is Stihl chainsaw) and becasue of the ''probe'' length on this tool, it only just reached. So if the ''probe'' (metal end) was shorter and the HT lead end was slightly longer, this would have been better for me. The other thing about this is that when the lamp does glow (indicating spark is being generated) it is a bit dull - very hard to see in daylight. So the tool does what it is supposed to, but the above two issues made it difficult for me to use (on the chainsaw). It is a good price though.
---
By: Paul B
2016-12-01T00:00:00
Does the job for what I need
---
By: Tony i
2016-10-11T00:00:00
I purchased the ignition spark tester because I currently run a tool hire depot and it saves so much time just plugging on the tester than removing the full plug and I love it tells you that everything works from the first pull of the pull cord to the ignition of the fuel its great.
---
By: Peter H
2016-10-10T00:00:00
This plug tester works just right for me. I tend to use it on my classic MG Midget when I have problems and it helps me to eliminate faults. Great buy.
---
By: Steve B
2016-10-10T00:00:00
Since buying this I have used it several times. It has worked flawlessly every time and has helped save me a wad of cash by helping to diagnose problems myself. It makes it easy to see if you are getting a spark without having to hold a loose spark plug and lead against an earthing point. A great, useful and worthwhile addition to my toolbox.
---
By: Alastair C
2016-10-10T00:00:00
Excellent product easy to use worked perfect and easy to use. Would recommend
---
By: Steven N
2016-10-10T00:00:00
Bought this to quickly identify if my spark plug on my lawnmower was good. You need to be in the shade or inside your shed to see the spark.
---
By: neil c
2016-09-27T00:00:00
This device fits between the HT lead and the spark plug and shows whether a spark exists. If the spark is present but the engine won''t fire it will suggest a timing or fuel supply problem. The device is not a spark plug tester as the absence of a spark could be a plug or HT problem.
---
By: Mary S
2016-09-26T00:00:00
This ignition spark tester has helped us in many ways &amp has been able to help us with our diagnosis on our motor problems without having to involve taking it to mechanics.
---
By: Peter O
2016-09-26T00:00:00
Brilliant bit of kit, enabled me to solve the problem promptly. Everything running smoothly again.
---
By: Leslie
2016-09-26T00:00:00
Does as it says. Colour of spark (if you get one) indicates the richness of the petrol mixture. Difficult to see spark if in sunlight so I did have problems checking the mower.
---
By: Paul s
2016-08-31T00:00:00
---
3 Year Guarantee
This Silverline Ignition Spark Tester is guaranteed for a period of 30 days from date of purchase against a fault developing in either the materials or the workmanship during manufacture. You can register for your 3 Year guarantee by registering your product online. Any faulty goods will be repaired or replaced free of charge.