675228
Olive Puller
15 & 22mm
---
---
Solid brass
Removes olives from compression fittings without damaging pipes
---
Buy Online
Find a Dealer
Review this Product
21 review(s)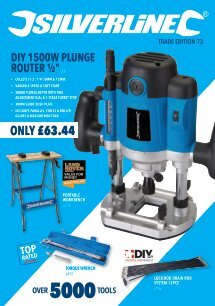 ---
Product Specification
| | |
| --- | --- |
| Finish | Brass body and zinc-plated tommy bar |
| Handle - Primary - Finish | Zinc-plated |
| Method of Adjustment | Screw thread |
| Product Weight | 0.276kg |
| Thickness | 2mm (15mm adapter), 3mm (22mm adapter) |
---
Key Features
Solid brass. For removal of olives from 15 and 22mm compression fittings without damaging pipes.
---
Box Contents
---
Customer Ratings
By: Dionisio A
2017-04-24T00:00:00
It always bothered me that when replacing compression fittings it was not easy to remove the olives and sometimes, reluctantly, one has to reuse the old ones. No more. This tool worked perfectly with little effort. I was a bit concerned that depending of the space it would not have access, but when using it, the natural allowances of the copper pipe was enough to position the tool in place and do the job. Also I was concerned of rotational movement to the pipes and potential leaks, but that concern was unfounded. A bit of lubrication will make the job easier. After cleaning the pipes and installing the new fitting, the results were superb. In comparison with other tools the price was excellent and the tool is very well made, solid and strong. Excellent tool.
---
By: Paul j
2017-04-03T00:00:00
Needed this to pull quite a few olives from my bathroom, at first use it was rather stiff but as I''d done some it started to get easier. I''d recommed this to anyone and for the price you get 15,22mm olive puller.
---
By: Ian J
2017-01-20T00:00:00
A great tool. Works well in removing both 15mm and 22mm olives .... leaving pipe reusable.
---
By: Reynold
2016-11-09T00:00:00
Very well made device, but it doesn''t work with Australian service/ kinko nuts. Would work if part of it would fit inside copper pipe.
---
By: Alan H
2022-11-05T00:00:00
Great value for the money. Very easy to use
---
By: David W
2020-04-29T00:00:00
Solidly made excellent quality and did the job with no problems at all.
---
By: Colin Y
2020-04-24T00:00:00
Easy to use and effective, a handy piece of kit to have in your tool box
---
By: Colin Y
2020-04-17T00:00:00
I used this Oliver Puller the same day I got it, it worked beautifully, effective and simple to use and comes with a lifetime guarantee to boot!
---
By: Nick
2020-03-12T00:00:00
Good construction haven''t used it yet but looks like it should do the job
---
By: Stephen D
2020-03-04T00:00:00
Made a job in very awkward place a piece of cake, excellent
---
By: Stephen D
2020-02-26T00:00:00
Excellent tool which made the job of fitting a new isolation valve in a very awkward space easy.
---
By: Iqbal
2019-12-31T00:00:00
It's not bad done the job
---
By: Ian
2019-11-22T00:00:00
Great tool, beautifully made in solid brass I will be able to pass this down to my grandchildren!! No plastic, just solid brass Fantastic
---
By: Nick W
2019-11-16T00:00:00
I bought this to replace a Danfoss 3 port valve in a confined space. I found it impossible to connect it to the existing nuts. I thought that it might be a "reach" problem so bought a Monument version as well. I checked that an ordinary fitting nut fitted the old valve body and it did so opened the Monument version. That didn''t work either. I had to cut one nut off to reach the olive and used a hacksaw and Dremmel to remove the other olives. I have since found that the Danfoss has a finer thread so that ordinary nuts fit the Danfoss. up to a point, but Danfoss nuts don''t fit ordinary fittings. I spent an unnecessary £36 to fit a £12 valve body. However, the Silverline one seems to be equal quality to the Monument version at twice the price.
---
By: Nick W
2019-11-09T00:00:00
Very well made and easy to use once I had worked out how to convert it to use on 22mm fittings!
---
By: M.Bom
2019-08-02T00:00:00
Very easy in use and does the job!
---
By: Neil W
2019-05-31T00:00:00
Bought this to help out whilst reconfigured the kitchen. I wasn't expecting anything special for the price, I was wrong works really well and is really good quality. Would recommend this greatly for the price and ease of use.
---
By: Neil W
2019-05-08T00:00:00
Bought this to do some jobs around the house, cheaper than some I looked at but don't be put off works well, appears well made out of solid brass. Well worth buying.
---
By: Andrew E
2019-01-29T00:00:00
Used this tool two days after purchase and it has already payed for itself. removed three old olives first time out with no problems at all. I have thought about buying one of these many times in the past and now after 30 years in the trade wish I had. It is well made robust, easy to use and will save time over and over again. I highly recommend.
---
By: Simon
2017-06-22T00:00:00
Bought this olive puller after pulling my hair out trying to get some over tightened olives off 4 radiators, it makes life so much easier.
---
By: Dave M
2017-06-21T00:00:00
Looked at in catalogues etc,not impressed until I bought one. Works perfectly, easy to use,simple concept, should have bought it years ago. Well made, solid, and a lifetime guarantee, a real little beauty!
---
Lifetime Guarantee
This Silverline Olive Puller is guaranteed for a period of 30 days from date of purchase against a fault developing in either the materials or the workmanship during manufacture. You can register for your Lifetime guarantee by registering your product online. Any faulty goods will be repaired or replaced free of charge.