100012
Mini pistola encoladora
---
---
Indicada para adherir madera, metal, vídrio, tela, plástico, cerámica y cartón
Ideal para proyectos de artesanía y manualidades
Soporte plegable para más estabilidad
Incluye 2 barras termofusibles
Compatible con las barras termofusibles Silverline, 10 pzas
---
Comprar online
Buscar un distribuidor
Comentar este producto
10 comentarios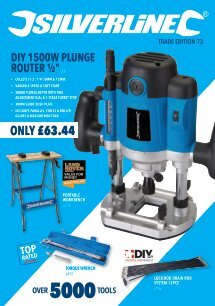 ---
Características técnicas
| | |
| --- | --- |
| Potencia | 15 - (25) W |
| Peso | 0,192 kg |
---
Descripción del producto
Pistola encoladora compacta con boquilla fina. Ideal para adherir madera, metal, vídrio, tela, plástico, cerámica y cartón. Soporte plegable para más estabilidad. Incluye 2 barras termofusibles de 7,2 x 100 mm. Compatible con las barras termofusibles Silverline, 10 pzas.
---
Contenido en el embalaje
Mini pistola encoladora
2 barras termofusibles
Manual de instrucciones
---
Comentarios realizados por nuestros clientes
Por: amy m
2017-07-06T00:00:00
I use these guns for a work purpose and have been for the last few years and although they are a great little glue gun of recent they haven''t been lasting as long they used too, I now get around 2 weeks use before the trigger breaks. Previously I could get anywhere from 6-8 weeks use before this would happen. I feel maybe the quality has changed slightly? If I continue to go through them so quickly I may have to start thinking about trying another manufacturer which would be a shame as the guns really are great to work with and use.
---
Por: Ian E
2017-06-12T00:00:00
This is a great product at a mini price that do''s exactly the same as other manufacturers glue guns with a much higher price, great value for money and good quality.
---
Por: Ian E
2017-06-07T00:00:00
A great little glue gun, well made and exceptional value for money.
---
Por: Skegness M
2017-06-05T00:00:00
Yet another Silverline purchase and they never cease to amaze me, well designed, well built and great value for money, and this little gem is ideal for all glue applications and it do''s just what it says on the label.
---
Por: les
2017-04-18T00:00:00
i have found this very good quick and easy to use have done lots of jobs with it around the house and diy in my shed will recommend it to my family and friends
---
Por: Frank H
2017-02-08T00:00:00
Required for occasional DIY use and appears to work well
---
Por: Jignesh
2017-02-08T00:00:00
Its value for money. This is great home use product. User friendly and easy to carry, easy to use and very sturdy product. Must have product.
---
Por: Laura W
2016-12-16T00:00:00
Doesn''''t stop leaking glue - even when I let go of the trigger the melted glue continues to spill out of the end of the gun, wasting a lot of glue and making a lot of mess. Not that impressed.
---
Por: Julie d
2016-09-26T00:00:00
Small but it does the job the stand comes in useful
---
Por: Diego B
2016-09-11T00:00:00
You get what you pay for. I got this item through Amazon Spain. It did not state in the description that it had a UK plug. Fortunately I had an adapter. As for the product it is cheap. Mainly mad of plastic. Small. It comes with a little metal clip stand that usually does not hold the gun upright and keeps falling to one side. But the worst part is that the gun leaks. Even when you are not pressing on the trigger glue oozes out so it is a constant plastic waster. Said that it does do the job. Melts plastic so you can use it as glue.
---
Garantía 3 años
Este producto Silverline Mini pistola encoladora dispone de 30 días de garantía desde la fecha de compra contra defectos de fabricación y materiales defectuosos. Registre su producto online para extender el periodo de garantía 3 años. Todas las piezas defectuosas serán reparadas de forma gratuita.