104616
Bomba extractora de aceite y líquidos 4 litros
4 litros
---
---
Indicada para extraer agua y aceite de motores
Tubo de largo alcance
Capacidad 4 litros
Incluye tubos de 10 mm x 1,3 m y 8 mm x 1 m (diámetro externo)
---
Comprar online
Buscar un distribuidor
Comentar este producto
16 comentarios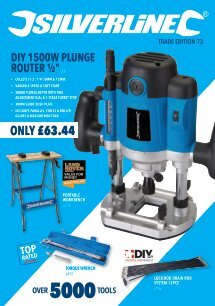 ---
Características técnicas
| | |
| --- | --- |
| Capacidad - Volumen | 4.000 cm3 |
| Acabado | Plástico |
| Peso | 0,754 kg |
| Volumen | 4 litros |
| Material - Secundario | Tubo de PVC |
| Temperatura máxima de funcionamiento | Temperatura máxima del fluido: 40° C |
| Caudal | Variable |
---
Descripción del producto
Bomba con varilla y depósito para extraer aceite y agua de motores. Incluye tubos de 10 mm x 1,3 m y 8 mm x 1 m (diámetro externo).
---
Contenido en el embalaje
Tubo de 10 mm x 1,3 m (diámetro externo)
Tubo de 8 mm x 1 m (diámetro externo)
Tapón antiderrame, 2 pzas
Válvula
---
Comentarios realizados por nuestros clientes
Por: Dougie B
2015-05-20T00:00:00
I can honestly say that this is one of the most useful items I have in my workshop as it means that I can change the oil in my car in under twenty minutes. The only fault with it is that the rubber diaphragm is prone to coming out of the holder and although it''s a five minute fix, it is both annoying and messy. Hence, I had to knock one star off.
---
Por: JOHN F
2014-08-01T00:00:00
Tubing too large for my car Vauxhall Zifira diesel 2 Ltr. ( my problem ). I managed to interface car and pump with my own tubing, the heat of the oil softened the Silverline tubing, causing it to collapse, restricting flow. It would get a higher rating if a tube was capable of working at oil temperature.
Thank you for the positive feedback, We're sorry that the product didn''t suit your needs. As set out in the user manual, fluids should only be extracted once fully cooled .
---
Por: Mellouli
2020-06-10T00:00:00
A very useful item to change the oil in my BMW car in only 30 minutes. Very easy to use, thanks !
---
Por: Daniel C
2020-05-28T00:00:00
Pros Affordable, Functional Doesn''t take up much room Cons Tubes don''t straighten out so can be difficult to reach places out of arms length Longevity, as mine broke (Refund was given no hassle)
---
Por: Richard L
2019-08-28T00:00:00
This seemed to be the ideal solution for a mess & hassle free oil change. However, it just didn''t work on my 2016 Insignia cdti. The thinner pipe needed to be inserted into the thicker pipe to allow it to have enough length to reach into the engine and I''m certain it got to the bottom of the engine (or something else solid!) as it simply wouldn''t go in any further. I pumped and pumped to create the vacuum required but no oil at all came out. Withdrawing the pipe I could see oil on the outside of the pipe but nothing on the inside! Eventually we had to give up and return it to Amazon as it simply didn''t work for us. I hope that others have better luck.
---
Por: Gareth D
2018-02-23T00:00:00
After starting to work, the pump failed after 5 minutes. my faith in silverline is slightly dented
---
Por: Hartmut W
2017-09-12T00:00:00
Unfortunately the pump of my Oil &amp Fuel Extractor is no longer working. When taking it apart I found a yellow plastic ring broken. The O ring could also be renewed. Can I get those parts from you ?
---
Por: Steve C
2017-04-21T00:00:00
Ideal size to use in engine bay or confined spaces ,
---
Por: Scott
2017-03-23T00:00:00
It worked the 1st time I used it then as others have said here and on ebay, the cap the tube slides into splits along the top edge. They should supply them with at least 1 extra cap, if anyone knows where I can get a couple of spare caps I would like to know.
---
Por: Ariel
2017-03-08T00:00:00
After 3 days service change me my pump for new
---
Por: del
2017-01-05T00:00:00
Use with care very fragile, pump too much the bottle collapses, this is mentioned on ebay and amazon reviews . It does work but very slow , and very fragile .
---
Por: simon t
2016-11-24T00:00:00
The extractor pump works really well, my only criticism would be the extraction pipes are not very flexible i softened them in warm water as they kinked when i tried to straiten them no big deal, other than that great product.
---
Por: Andrew F
2016-10-10T00:00:00
I needed this to drain the last little petrol from my lawn mower tanks ,I was a bit sceptical for the price ,I found other companies selling the same under different top names but the same quality for double the price I paid, I found it was well up to the job and the different hoses would fit most situations, I have no problem recommending this ,
---
Por: Mark S
2016-09-26T00:00:00
Fantastic value for money, great durability
---
Por: Chris
2016-09-18T00:00:00
First use worked okay, not quickest but did the job. Second use the cap split into bits upon attaching to bottle. Faulty or very weak plastic!
---
Por: Arnaud
2016-02-17T00:00:00
I must say the pump didn''t work at all for me, no oil whatsoever gets sucked into the tube.
---
Garantía de por vida
Este producto Silverline Bomba extractora de aceite y líquidos 4 litros dispone de 30 días de garantía desde la fecha de compra contra defectos de fabricación y materiales defectuosos. Registre su producto online para extender el periodo de garantía de por vida. Todas las piezas defectuosas serán reparadas de forma gratuita.