261345
Lijadora delta 90 mm, 180 W
180 W (UK)
---
---
Almoadilla con sujeción autoadherente
Salida de extracción de polvo
Interruptor de encendido/apagado
Empuñadura ergonómica
Incluye hoja de lija delta autoadherente y escobillas de carbón
---
Comprar online
Buscar un distribuidor
Comentar este producto
34 comentarios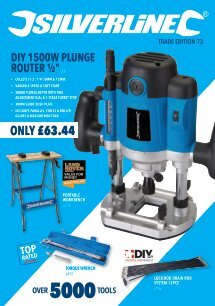 ---
Características técnicas
| | |
| --- | --- |
| Salida de extracción de polvo | Sí |
| Clasificación PPI | IPX0 |
| Material - Abrasivo | Sujeción autoadherente |
| Potencia | 180 W |
| Diámetro del disco de lija | 90 mm |
| Acabado - Empuñadura principal | PA6 |
| Tamaño del papel de lija | 90 x 90 x 90 mm |
| Velocidad sin carga | 10.000 min-1 |
| Peso | 1,30 kg |
---
Descripción del producto
Lijadora delta con salida para la extracción de polvo. Compatible con hojas de lija triangulares con sujeción autoadherente. Almohadilla triangular de 90 x 90 x 90 mm. Velocidad sin carga: 10.000 min-1. Longitud del cable de alimentación: 1,6 m.
---
Contenido en el embalaje
Lijadora delta 180 W
Salida de extracción de polvo
Hoja de lija autoadherente
Escobillas de carbón
Manual de instrucciones
---
Comentarios realizados por nuestros clientes
Por: bill l
2020-06-05T00:00:00
very good, it can get into small spacers, I recommend this product.
---
Por: Sharon S
2020-05-22T00:00:00
Excellent, started decorating to keep myself busy during these strange times, never done it before!!! Found I loved it, invested in the sander to save myself time and arm ache and have not looked back since!!! Marvelous 👌
---
Por: Geoff H
2020-04-30T00:00:00
At a very good price and equally as good as similar products that are more expensive, this detail sander is ideal for for those hard to get to areas. You won''t be disappointed.
---
Por: P
2020-04-19T00:00:00
Very cheap but well made. Vacuum cleaner extractor is a great idea, really kept the dust down. Bought after hours sanding a staircase and bannister. This litterally saved me days of work. Nice and light, small head so gets into hard to reach places. Don''t know about longevity, but has a three year guarantee so fair enough.
---
Por: Mark E
2020-04-12T00:00:00
Bought this sander from my local DIY store to sand down our PEPE garden swing which is 17 years old,it did this brilliantly,a great value sander.
---
Por: Zsolt A
2020-03-16T00:00:00
I am absolutely happy with that product help me remove that rust at small place on my car. 🙂👌👍
---
Por: Ewan P
2019-11-29T00:00:00
Bought to replace a more expensive (burnt out) sander. Does the job, pleased with the extended warranty
---
Por: Anthony M
2019-11-14T00:00:00
I was a little worried as this was a lot cheaper than others but I needn''t have been. Quiet, feels very solid and well made and has coped really well with a number of surfaces and profiles. Would definitely recommend it
---
Por: Richard L
2019-11-12T00:00:00
Bought this because of the great price and good reviews I needed to renovate some garden furniture and this did the job brilliantly would definitely recommend
---
Por: W
2019-10-22T00:00:00
I found this small three corner sander very handy its the second one I have bought and its the best by far
---
Por: W
2019-10-14T00:00:00
Found it did the job great
---
Por: Maureen M
2019-09-03T00:00:00
Excellent product Great for getting into all the small corners
---
Por: Philip c
2019-07-17T00:00:00
My dutiful Silverline detail sander was recently replaced - I had seriously worn it out and it was laid to rest. After providing excellent service with serious home improvements - from room makeovers to building a new porch and renovating our conservatory I was more than happy to replace it like for like! Easy to use, fairly lightweight to handle and with excellent results always, this competitively priced unit - it's hard not to have one in the professional and DIYers tool kit.
---
Por: Tom W
2019-06-26T00:00:00
The detail corner sander is a solid product which should hopefully last. It's exactly the same as a previous sander I had which gave up the ghost. Fingers crossed this carries on longer
---
Por: Steve D
2019-05-18T00:00:00
Great sander for the money with a 3 year warranty as well
---
Por: sreve
2019-05-12T00:00:00
Good alround sander for a really good price, highly recomended
---
Por: Steve
2019-04-27T00:00:00
I recently had my old truly used detail sander which had given me years of reliable service. I chose a silverline equivalent as I have other tools of the same make that I have been very happy with. Imagine my surprise when replacement feels sturdier and is more powerful and I am looking forward to this new model giving me years of excellent service.
---
Por: Stevphen N
2019-01-25T00:00:00
For the price - amazing. Replaces a 25-year old Bosch green PDA120E that died. Big problem with this Silverline is same as DeWalt I returned - it''s too tall to get under overhangs. My old Bosch had a foot extension that got into crevices under overhangs. But this is cheap enough to put up with limitations.
---
Por: Ash B
2018-12-28T00:00:00
Bought this Silverline 180W detail sander to replace a 15yr old Wickes model which had finally given up the ghost. Have only used a couple of times since purchasing but the Silverline sander works perfectly well and all my previously purchased hook & loop triangular pads fit exactly. The unit is relatively light weight for one handed control. With a 3yr guarantee registered and 2 spare motor magneto brushes supplied - at £20 it's a no brainier going for much more expensive sanders which basically do the same job. Would definitely recommend - great sander !
---
Por: Stan
2018-12-26T00:00:00
Good product worked as advertised. However now wish that I had purchased the 300W DIY multi-tool for a few pound more as this seemed to be the better value and offer more versatility.(Toolstation did not stock this item)
---
Por: philip k
2018-02-21T00:00:00
good value does a very good job dont need to press hard value for money like all silverline tools
---
Por: Mike A
2017-09-13T00:00:00
This is a well made tool at a good price. It is a bit on the heavy side and the vent at the back does not seem to blow out much dust (no bag included). You may need to wear a mask because a) the dust is not sucked up effectively and b) there is a blast of air from the motor that can blow in your eyes. I have several Silverline tools and would buy them again.
---
Por: Don B
2017-05-28T00:00:00
What a joy to use. Hook and loop saves so much time. Two hands or one handed, easy to control, efficient and excellent results. Would not be without this and at such a price.
---
Por: D C
2017-04-06T00:00:00
A good value detail sander that does the job. Silverline customer service also very good when I had to register for the guarantee. Definitely recommended.
---
Por: Dermot
2017-03-23T00:00:00
A great sander at a good price. I have used it very successfully to help sand down woodwork for repainting. Even comes with spare brushes for the motor. The only problem I have had, is registering for the 3 year guarantee which for some reason wouldn''t work and now is over the 30 day limit.
---
Por: Barbara S
2017-03-12T00:00:00
Brilliant machine. Good price. Last one lasted 3 years with lots of use
---
Por: S
2017-01-20T00:00:00
simple basic sander which I have found useful, and appears to be well made for this price! It saves my £200 multicutter, which has a delta sander attachment, from getting worn out by simple sanding use - which can take many hours if sanding epoxy etc. V Pleased with this tool!
---
Por: Simon R
2017-01-13T00:00:00
...easily, economically. Good value, solid bit of kit, and saves me wearing out my expensive Multi-Cutter by using it as a sander, and filling that full of dust.
---
Por: Michael M
2016-12-10T00:00:00
---
Por: Anthony N
2016-11-09T00:00:00
I have been very impressed with my silverline detail sander to date Does the job with ease of more aching arms saves loads of time great value for money would highly recommend
---
Por: John Q
2016-09-27T00:00:00
Very good product it out preforms the expensive one I brought last year and is much more reliable Many thanks for such a good tool Yours John Quane
---
Por: ROHDE
2016-09-15T00:00:00
It''s perfect! I''m very glad of this product of SILVERLINE: Light and very effective. I use hit very often for all the small works at the house
---
Por: Alan S
2016-09-12T00:00:00
I HAVE USED THIS PRODUCT MANY TIMES NOW AND IN FACT AM CURRENTLY USING IT TO RENOVATE OUR TEAK GARDEN FURNITURE. I HAVE FOUND IT TO BE EXCELLENT VALUE AND IT COMPLEMENTS THE ELECTRIC PLANER WHICH I HAD BOUGHT PREVIOUSLY. THE PLANER CAME WITH A SPARE BELT WHICH IS EXTREMELY USEFUL AS MY PREVIOUS PLANER HAD TO BE REPLACED AS THE BELT WAS BROKEN AND I COULD NOT OBTAIN A REPLACEMENT. I HAVE BEEN SO IMPRESSED WITH BOTH PRDUCTS THAT I AM AWAITING DELIVERY OF A ORBITAL SANDER WHICH I ORDERED TWO DAYS AGO, SILVERLINE NATURALY. I HAVE FOUND THE PRODUCTS TO BE AMAZING VALUE FOR MONEY.
---
Por: John P
2016-08-08T00:00:00
As a value for money it this has to be unbeatable. Already put this to a lot of use on the house and a garden bench that I am restoring. For the price of an evenings'' beer, this will last a lot longer than the beer does I''m sure!
---
Garantía 3 años
Este producto Silverline Lijadora delta 90 mm, 180 W dispone de 30 días de garantía desde la fecha de compra contra defectos de fabricación y materiales defectuosos. Registre su producto online para extender el periodo de garantía 3 años. Todas las piezas defectuosas serán reparadas de forma gratuita.