264125
Lijadora orbital 1/3 hoja, 150 W
150 W (UK)
---
---
Almohadilla de lija con sujeción autoadherente o mediante pinzas
Salida de extracción de polvo
Botón de funcionamiento continuo y interruptor de gran tamaño
Empuñaduras ergonómicas
Incluye adaptador para extracción de polvo y 2 hojas de lija
---
Comprar online
Buscar un distribuidor
Comentar este producto
19 comentarios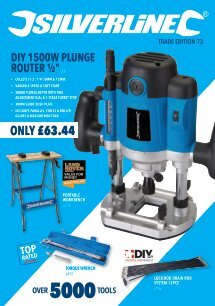 ---
Características técnicas
| | |
| --- | --- |
| Salida de extracción de polvo | Sí |
| Clasificación PPI | IPX9 |
| Potencia | 150 W |
| Acabado - Empuñadura principal | ABS y TPR |
| Tamaño del papel de lija | 90 x 187 mm |
| Velocidad sin carga | 12.000 min-1 |
| Peso | 1,47 kg |
---
Descripción del producto
Gracias a su diseño y dimensiones, lijadora orbital de 1/3 hoja es ideal para lijar en puertas y ventanas. También puede utilizarse para lijado fino y grueso en paredes y superficies planas de gran tamaño.
Esta lijadora dispone de un potente motor de 150 W y utiliza hojas de lija con respaldo autoadherente de 90 x 190 mm y hojas de lija convencionales de 93 x 230 mm. Su peso ligero de tan solo 1,4 kg la convierte en una herramienta ideal para utilizar durante usos prolongados.
Base de aluminio resistente y empuñadura engomada para mayor control y comodidad. Empuñadura frontal con diseño especial para presionar ligeramente sobre la pieza de trabajo durante el proceso de lijado.
Interruptor de encendido/apagado con función de bloqueo para funcionamiento continuo en trabajos prologados.
Salida de extracción de polvo para mantener un entorno de trabajo más limpio y seguro. Incluye hoja de lija autoadherente y hoja de lija con sujeción mediante pinza y hoja de lija grano 100 cortable a medida.
---
Contenido en el embalaje
Lijadora orbital 1/3 hoja, 150 W
Adaptador para extracción de polvo
2 hojas de lija (grano 100)
Manual de instrucciones
---
Comentarios realizados por nuestros clientes
Por: Keith T
2016-09-12T00:00:00
Excellent buy, works well, would recommend.
---
Por: PJ S
2016-08-15T00:00:00
Fits your hand nicely and sands the object with little vibration to your hands. Great tool for the ardent DIYer.
---
Por: Christopher R
2020-01-24T00:00:00
I found the sander very good and light to use
---
Por: Ian
2019-12-27T00:00:00
Previously I have purchased big name brands. However after reading reviews on the silverline sander I decided it was worth a punt. It is quite,efficient and a good work horse. For the price a great purchase!
---
Por: Keith W
2019-08-02T00:00:00
Really impressed with this tool ... Good quality sander for a budget price .... Powerful and efficient ... Lightweight and comfortable to use ... Plus a free extendable guarantee ... Would highly recommend this tool for the DIYer.
---
Por: Richard G
2019-08-01T00:00:00
A very effective, easy to handle, and relatively light weight sander which, with the correct hook and loop sheets, did a quick and thorough job of sanding weathered garden furniture
---
Por: Patsy A
2019-05-02T00:00:00
A fantastic Sander for everyday use !! I''ve tried many brands over the years but I have found that the Silverline 150W is by far the best. A good quality Sander at a budget price ...
---
Por: GORDON S
2018-05-16T00:00:00
It does just what it says on the box. Well made and feels it will last along time with very little care. It take free cut sheets or DIY cut your own with no problems. Just remember it''s only a 150w and don''t flog it to death. It does a good job even if it takes a little longer than the more powerful model.
---
Por: Don
2017-06-19T00:00:00
Ease of use, balance, no nonsense styling, quality of precision sanding.
---
Por: George C
2017-05-16T00:00:00
Recently cut and put up shelves and using fatmax loop and hook pads with a hoover attached the sanding went brilliantly and little or no dust to clean up.Fantastic , best buy so far.
---
Por: 'Seye O
2017-04-15T00:00:00
Affordable, very useful, easy to use and does the job well
---
Por: Harry
2017-03-29T00:00:00
This is a great little sander. It''s light so your arms don''t get tired when sanding at head hight for a long time, the sanding pads stay in place well and it''s not too noisy when sanding, there''s only one speed but that''s a fast one wich does the job. Very good value for money. H
---
Por: Caroline T
2017-03-18T00:00:00
It''s better than the cheapest version.
---
Por: Fred w
2017-02-21T00:00:00
Very good tool for finishing off after belt sanding and jobs around the house.
---
Por: Len W
2017-02-17T00:00:00
Great little sander. Good shape making it nice to use and good value for the money. Only one problem it''s not got a case just the cardboard box it came in. I like my tools in a case so I can stack them when not in use.
---
Por: Philip
2017-01-17T00:00:00
A great product does What it says on the box easy to use and a great price
---
Por: Martin G
2017-01-06T00:00:00
Worth paying a little extra for the ''''Silverstorm'''' series.,more powerful than standard item, seems to be working well ,fitting four new doors ,good for trimming edges. vibration well controlled.
---
Por: Bryan O
2016-09-12T00:00:00
Well made and easy to use
---
Por: ryan
2016-09-12T00:00:00
Best silverlinc power tool I have ever bought absolutely satisfied about this product will be buying more tools from here more often brill very pleased very smooth going and not very noisy sp very pleased with buy
---
Garantía 3 años
Este producto Silverline Lijadora orbital 1/3 hoja, 150 W dispone de 30 días de garantía desde la fecha de compra contra defectos de fabricación y materiales defectuosos. Registre su producto online para extender el periodo de garantía 3 años. Todas las piezas defectuosas serán reparadas de forma gratuita.