285873
Sierra circular con guía láser 185 mm, 1400 W
185 mm (UK)
---
---
Ángulo de bisel: 0 - 45º y luz de guía láser
Salida de extracción de polvo
Empuñadura engomada para reducir la vibración
Capacidad máxima de corte 90º: 65 mm, 45º: 45 mm
Incluye guía paralela, llave hexagonal y disco de corte de TCT, 24 dientes
---
Comprar online
Buscar un distribuidor
Comentar este producto
25 comentarios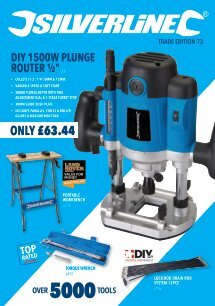 ---
Características técnicas
| | |
| --- | --- |
| Clasificación PPI | IPX21 |
| Potencia | 1400 W |
| Diámetro del disco | 185 mm |
| Capacidad máxima de corte | 61 - 65 mm |
| Velocidad sin carga | 4.500 min-1 |
| Capacidad de corte - 45° | 45 mm |
| Capacidad de corte - 90° | 65 mm |
| Salida de extracción de polvo | Sí |
| Ángulo de bisel | 0 - 45° |
| Tipo de placa de guía | Acero |
| Peso | 4,32 kg |
---
Descripción del producto
Sierra circular con guía láser 185 mm indicada para cortar maderas blandas, duras y maderas laminadas. Potente motor de 1400 W y velocidad sin carga de 4.500 min-1. Interruptor de encendido/apagado con bloqueo para evitar el encendido accidental y evitar daños en la pieza de trabajo.
Luz de guía láser integrada para visualizar la línea de corte de la pieza de trabajo. Se recomienda comprobar las mediciones antes de utilizar la luz de guía láser para realizar el corte definitivo.
Empuñaduras engomadas para reducir las vibraciones y mayor comodidad. Capacidad de corte a 90º: 65 mm, Capacidad de corte a 45º: 45 mm. Ajuste de ángulo de bisel de 0 - 45º para realizar gran variedad de cortes.
Protector para el disco de corte y salida de extracción de polvo para conectar a una aspiradora y mantener un entorno de trabajo más limpio y seguro.
Compatible con discos de corte de 185 mm de diámetro (Silverline 801292 ). Incluye guía paralela, disco de corte de TCT, 24 dientes (185 x 20 x 1,5 mm).
---
Contenido en el embalaje
Sierra circular
Disco de corte
Guía de corte
2 llaves de ajuste
Manual de instrucciones
---
Comentarios realizados por nuestros clientes
Por: Neil G
2020-04-08T00:00:00
Very good value for money 💰 would be nice to have a bag to collect dust but a good tool and certainly value for money
---
Por: barry p
2019-07-15T00:00:00
Looks good. not used yet as i''ve been away.
---
Por: barry p
2019-07-08T00:00:00
set it up but not used yet. looks ok
---
Por: Allan M
2019-01-30T00:00:00
Excellent circular saw done a great job cutting my internal doors to doors to size.
---
Por: Peter H
2018-05-04T00:00:00
Does a nice job of slicing up wood, don't see the point of getting an expensive saw when this does the job easily and at a reasonable price.
---
Por: Oscar
2017-10-24T00:00:00
This saw is very powerful and works very well. The laser device is very useful and helps to follow the path to be cut. As a negative point, indicate that the iron base is not very solid and the saw is not completely rigid to the base but has a certain clearance that subtracts precision. As a point to improve, it would be interesting that the laser was fed directly from the electric current rather than batteries for its operation. ------------------------------------------------------------------------------------------------- Esta sierra es muy potente y funciona muy bien. El dispositivo laser es muy útil y ayuda a seguir el trazado a cortar. Como punto negativo, indicar que la base de hierro no es muy sólida y la sierra no queda totalmente rígida a la base sino que tiene una cierta holgura lo que le resta precisión. Como punto a mejorar, sería interesante que el láser se alimentase directamente de la corriente eléctrica en lugar de pilas para su funcionamiento.
---
Por: Jesus m
2017-06-16T00:00:00
El disco se me quemó a los pocos días de uso. Con un disco de mas calidad muy bien
---
Por: Aaron
2017-05-20T00:00:00
---
Por: Bilal K
2017-05-10T00:00:00
Purchased this as an addition to my toolset, feels and looks sturdy, have used this for only a week now and I''m sure it will last me. Comes with a 3yr guarantee for peace of mind. Highly recommended.
---
Por: Richard b
2017-02-12T00:00:00
Great lightweight saw, powerful enough for most jobs also a three year warranty should any thing go wrong.
---
Por: Steve
2017-02-10T00:00:00
Brilliant, easy to use, compact, It weighs under 5K and feels very solid and comfortable to use. I am sure I will get good value out of something that is at such a remarhably low price. Good value for money.
---
Por: Richard
2017-02-05T00:00:00
The silver storm saw is both light and powerful. With a three year guarantee. As long as you keep the blade in good nick these saws perform handsomely.
---
Por: JAMES B
2016-12-18T00:00:00
Perfectly acceptable circular saw.
---
Por: N.Baldwick
2016-12-08T00:00:00
My previous saw ( 20 years old was an expensive Swiss model) but failed recently when the worm drive on the end of the armature wore smooth.A replacement part was available but would cost well over £100 pounds. A non starter The new Silverstorm was an excellent buy at a fraction of the price and is almost identical. It works just as well and has more features that bring it right up to date tecnically.(ie, laser guide and pressed steel base plate etc, rather than die cast components. I reccomend this tool.
---
Por: Paul H
2016-11-30T00:00:00
I have used the saw only a few times since purchasing it a couple of weeks ago, so far I am really impressed with how well it performs, its will made, easy and comfortable to use. I have no regrets in buying this saw .
---
Por: Gary
2016-09-26T00:00:00
Great saw easy to handle with a great guide making trimming off set amount of wood. Useful laser light. Great value for money.
---
Por: mike c
2016-09-26T00:00:00
a powerful saw that is well put together and easy to use. I would have liked a blade lock as fitted to the 1200 watt saw.
---
Por: William c
2016-09-12T00:00:00
I bought this saw as a stopgap replacement when my more expensive one breathed its last,It did everything that I asked of it,so I will stick to Silverline tools for now on.many thanks Silverline.
---
Por: Mr P
2016-09-12T00:00:00
Very good and surprisingly powerful. Accuracy is ok - the blade is out by about 2mm when you want an accurate cut, so just add another 2mm to your width.
---
Por: Aurelian L
2016-09-12T00:00:00
I''ve been using this tool for quite a while now and I''m very pleased with how it works.
---
Por: Justin
2016-09-12T00:00:00
The only circular saw I have ever owned. Used it for plenty of DIY jobs now - usually when needing to cut large sheet material. No complaints.
---
Por: David G
2016-09-12T00:00:00
This item appears to be well constructed and very easy to use. It''s the first time I have used a tool like this so it was an experience and nice to see how cleanly it cut the timber. The laser guide is a good accessory and very useful.
---
Por: Grzegorz K
2016-09-12T00:00:00
Ideal saw for home use, also to larger works. It has everything you need and low price. The only drawback is the hole for chip removal which is hard to permanently connect the pipe a vacuum cleaner.
---
Por: R R
2016-09-12T00:00:00
The saw has proved very useful and is used regularly, the laser guide being particularly helpful.
---
Por: JAMIESON S
2016-09-12T00:00:00
I have used this product to build a new roof for my shed, for the last four days cutting 6x2 frame work, cross cutting and ripping full lengths . brilliant piece of kit I would buy another with no second thought. cheers.
---
Garantía 3 años
Este producto Silverline Sierra circular con guía láser 185 mm, 1400 W dispone de 30 días de garantía desde la fecha de compra contra defectos de fabricación y materiales defectuosos. Registre su producto online para extender el periodo de garantía 3 años. Todas las piezas defectuosas serán reparadas de forma gratuita.
Los clientes interesados en este producto, también han visto...
No se han visto otros productos