631320
Lijadora de banda 76 mm, 810 W
810 W
---
---
Mecanismo para ajustar la banda de lija
Bolsa para polvo desmontable
Empuñadura principal y frontal ergonómica
Abrazaderas para montaje invertido sobre un banco de trabajo
Incluye 2 bandas de lija, bloque de lija, 2 abrazaderas, adaptador para extracción de polvo, bolsa para polvo
---
Comprar online
Buscar un distribuidor
Comentar este producto
32 comentarios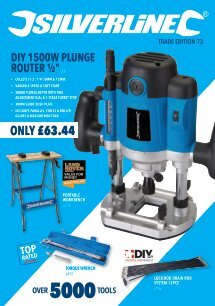 ---
Características técnicas
| | |
| --- | --- |
| Salida de extracción de polvo | Sí |
| Acabado | Plástico |
| Clasificación PPI | IPX0 |
| Potencia | 810 W |
| Tamaño de la banda de lija | 75 x 533 mm |
| Velocidad sin carga | 250 min-1 |
| Peso | 2,85 kg |
---
Descripción del producto
Lijadora de banda indicada para lijar y eliminar material de forma rápida. Bloqueo, gatillo sensible a la presión, interruptor con ajuste de velocidad. Mecanismo para ajustar la banda de lija. Empuñadura principal y frontal ergonómica. Bolsa para polvo desmontable y abrazaderas para montaje invertido sobre un banco de trabajo. Tamaño de la banda de lija: 75 x 533 mm.
---
Contenido en el embalaje
Lijadora de banda 810 W
Banda de lija grano 80
Banda de lija grano 100
Bolsa para polvo
Plato de soporte
2 abrazaderas
Manual de instrucciones
---
Comentarios realizados por nuestros clientes
Por: Gerry R
2017-10-26T00:00:00
only just arrived sander appears to remove excess easily but found difficulty fixing to bench as there are no instructions showing the correct holes where to clamp it down.
---
Por: Steven L
2017-06-01T00:00:00
Good machine, can''t fault it. Easy to swap belts and adjust tracking if necessary. Like the option to invert and clamp down when sanding small pieces. Belts easily unclogged with a rubber belt cleaner.
---
Por: Dennis B
2017-05-31T00:00:00
This Sander as been very usefull with my reclaming timber and bringing it back to usable wood, Easy to use and not to heavy when working, Good price and quality,
---
Por: Darren R
2017-05-17T00:00:00
This is an awesome bit of kit. I purchased it after having bought the planer and loving it. It took a little practice on some scrap wood first to know how much pressure to apply as i didnt want any gouging. I also had a practice on different grit belts to see which moved the right amount of stock for the job i had. Once i got my eye in it was very easy and made quick work of removing the finish on my old kitchen table before i used a random orbit sander to finish it off. Havent tried the inversion clamps yet but im sure they will be handy.
---
Por: NIGEL B
2017-04-10T00:00:00
Very good purchase especially with extra belts included and also a clamp with the sander
---
Por: jack r
2017-04-06T00:00:00
the belt sander is a great michine and it is strong and sterdy and with the 3 year garente you can not go rong I recomend the belt sander to all
---
Por: Alan T
2017-03-07T00:00:00
Good sander for the money
---
Por: Dennis R
2017-02-18T00:00:00
Very good tool for the serious diyer. Light and easy to use.
---
Por: Peter C
2017-01-30T00:00:00
bought this to hap make light work of sanding hard wood for making some decorative items. Works well and seems to be efficient and powerful enough for most jobs. Had a question about the inverted use and bench mounting but that was quickly answered
---
Por: David K
2016-10-25T00:00:00
Great little belt sander that works really well with course and fine grain sanding, it''''s light so easy to use and quiet too, so very pleased with this purchase and would recommend!
---
Por: KGFisher
2016-09-12T00:00:00
As a retired carpenter and joiner i did not expect to much from this tool as i have had and used many more powerful and much more expensive belt sanders in my time.That said i am pleasently surprised and would recommend the above wholeheartedly.
---
Por: Justin D
2016-09-12T00:00:00
A very good and powerful sander. Good size and weight for most jobs. The inversion plate for bench mounting is a great idea and makes this sander really versatile.
---
Por: Peter J
2016-08-15T00:00:00
Good basic belt sander with the additional benefit of included clamps that hold the sander on a bench upside down for even greater uses such as sharpening things and grinding small objects, -A well thought out product
---
Por: Alan F
2020-05-24T00:00:00
---
Por: KEVIN
2019-11-19T00:00:00
Very usefull tool not only as a belt sander but as a linisher allowing good control .You can also use the end part as a roller sander letting you shape wood easily.The belt stays put in use and does not try to come off. Very good value and the belts are readily available.
---
Por: ALAN F
2019-10-18T00:00:00
great tool comes in handy for loads of jobs thanks
---
Por: Ian H
2019-07-20T00:00:00
Good value machine that works fine. Like the idea of including the clamping kit to tie it down to a bench. Comfortable to use with a good supply of belts also included.
---
Por: Robert s
2019-06-22T00:00:00
Makes ideal bench linisher as well being very good at medium sanding tasks
---
Por: jane c
2019-06-20T00:00:00
Really great product, does exactly what is needed. Good price as well.
---
Por: Robert s
2019-06-14T00:00:00
Have used sander several times both by hand and on bench and up to now I am very impressed with this power tool
---
Por: jane c
2019-06-13T00:00:00
Very good tool, does exactly what it says on the box. Really good value. Light and easy.
---
Por: Paul D
2019-06-10T00:00:00
Considering the value of this thing, it''s managed to sand back our parquet flooring and then some! Dust collection is excellent, belt has never slipped and it just keeps going! Very impressed.
---
Por: John R
2019-06-03T00:00:00
Great sander great power get a good arm workout
---
Por: Stephen G
2019-05-25T00:00:00
This belt sander is an excellent quality machine it comes with a bench mount kit included compared with other brands where you have to purchase these as extras making this a very versatile tool
---
Por: John R
2019-05-25T00:00:00
Good power does the job so far very happy
---
Por: Russell G
2018-12-19T00:00:00
Dreadful main motor barings have failed after 18 months of light use. Got to say i''m well disapointed as i''ve not had a problem with silverline products before.
---
Por: Robert S
2018-05-16T00:00:00
This sander appears to be robust and does a good job at a fair price. The one issue is that the website for spares informs me I do not have authority to purchase spares!
---
Por: Syd B
2018-03-30T00:00:00
Great piece of kit at a reasonable price, just what I was looking for, I believe Silverline Tools are very good, also the prices are very good. Keep up the good work Silver Line
---
Por: Andrew L
2018-03-07T00:00:00
I have given this a good work out and worn out half a dozen sanding belts. I(t does just what it says on the tin. The tracking control works very well, everything is put together well. I can''t find anything not to like!
---
Por: morin
2018-02-20T00:00:00
Morin très bon produit un peu lourd mais très content je le conseil
---
Por: keith s
2017-11-15T00:00:00
Good product , Good price, Very robust and effective, quite heavy but should be manageable for most people. would recommend this product.Would buy again.
---
Por: Lawrence
2017-11-09T00:00:00
My first sander and what a solid bit of kit for the price easy belt alignment and a bonus having the option to flip this upside down with the clamps supplied makes work so much easier couldn''t have ask for more
---
Garantía 3 años
Este producto Silverline Lijadora de banda 76 mm, 810 W dispone de 30 días de garantía desde la fecha de compra contra defectos de fabricación y materiales defectuosos. Registre su producto online para extender el periodo de garantía 3 años. Todas las piezas defectuosas serán reparadas de forma gratuita.