675078
Inflador de neumáticos
400 mm
---
---
Inflador de neumáticos para vehículos de motor, bicicletas, barcas y colchones
Manómetro con mediciones en varios formatos: 0 - 15 bar, 0 - 220 psi y 0 - 1.500 kPa
Incluye conector con válvula tipo Schrader
Longitud de la manguera neumática: 400 mm
Incluye adaptador M12 a BSP ¼" y conectores de bayoneta para Europa y Reino Unido
---
Comprar online
Buscar un distribuidor
Comentar este producto
13 comentarios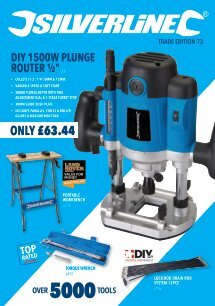 ---
Características técnicas
| | |
| --- | --- |
| Tamaño del conector | BSP macho 1/4" (UE/RU) |
| Acabado | Niquelado |
| Calibre | 0 - 15 bar, 0 - 220 psi y 0 - 1.500 kPa |
| Acabado - Empuñadura principal | Pulido |
| Longitud de la manguera | 400 mm |
| Presión máxima | 8 bar / 116 psi |
| Presión de funcionamiento | 8 bar / 116 psi |
| Peso | 0,413 kg |
| Presión de trabajo | Presión de trabajo máxima: 8 bar / 116 psi |
---
Descripción del producto
Inflador de neumáticos para vehículos de motor, bicicletas, barcas y colchones inflables. Manómetro con mediciones en varios formatos: 0 -15 bar, 0 - 220 psi y 0 - 1.500 kPa. Incluye conector con válvula tipo Schrader. Longitud de la manguera neumática: 400 mm. Se suministra con adaptador M12 a BSP ¼" y conectores de bayoneta para Europa y Reino Unido.
---
Contenido en el embalaje
Inflador de neumáticos
Conector M12 a BSP ¼" (montado)
Adaptador BSP ¼" (Reino Unido)
Adaptador BSP ¼" (Europa)
Manual de instrucciones
---
Comentarios realizados por nuestros clientes
Por: Daniel S
2020-03-25T00:00:00
Great product, comes with all connections required to fit to your air hose.
---
Por: paul w
2020-01-18T00:00:00
bought as replacement for a lost tool. worked well
---
Por: Ferg
2019-07-16T00:00:00
Nothing special but works well enough for the price and lifetime guarantee if you make sure to register. Hose was loose out of the box but easily tweaked up
---
Por: Thomas J
2019-05-06T00:00:00
good basic product at sensible price
---
Por: Stephen M
2017-07-31T00:00:00
Does as it should with useful additional connecters.Good value.
---
Por: Joseph R
2017-07-11T00:00:00
The Silverline Tyre Pressure gauge is one of the best in terms of quality and performance, recommend to everyone
---
Por: Jeremie
2017-06-12T00:00:00
Very good product with lifetime guarantee
---
Por: Mark C
2017-05-12T00:00:00
Great product at a great price,Hard to beat a lifetime guarantee! 😎
---
Por: Ed
2017-03-23T00:00:00
Came boxed, together with 2 airline connectors (latter was an unexpected bonus). Easily fitted to my airline, easy to use, pressures accurate. Recommended
---
Por: Iain
2016-12-02T00:00:00
This tyre inflator is the third I have purchased in fifteen years. Hopefully it will outlast its predecessors which were not Silverline tools. It was cheap to buy (Toolstation) and came with a male snap adaptor for fitting to an airline, so very good value indeed. The flexible tube is very flexible and a good seal is formed between the connector and the tyre valve. The gauge seems to be accurate in that it reads the same as a manual tyre pressure gauge I used to use with the previous inflators. If I have one criticism, it is that air delivery is noticeably slower than the previous devices, suggesting that there is some form of internal restriction on air flow. I have given it four stars and not five, partly because of the airflow and partly because I cannot attest to its longevity yet. It does, however, come with a very good guarantee.
---
Por: Paul M
2016-10-10T00:00:00
A really easy to use air grease gun. I can now grease areas of machines that were previously very difficult. Well made product.
---
Por: Samuel B
2016-09-29T00:00:00
---
Por: Walter R
2016-09-05T00:00:00
Great drill really good value
---
Garantía de por vida
Este producto Silverline Inflador de neumáticos dispone de 30 días de garantía desde la fecha de compra contra defectos de fabricación y materiales defectuosos. Registre su producto online para extender el periodo de garantía de por vida. Todas las piezas defectuosas serán reparadas de forma gratuita.