675088
Ventosa doble
70 kg
---
---
Para transporte de materiales pesados como vidrio y paneles
Diámetro de la ventosa: 115 mm
Capacidad máxima 70 kg
2 ventosas
Excelente adherencia
---
Comprar online
Buscar un distribuidor
Comentar este producto
11 comentarios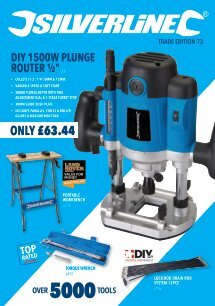 ---
Características técnicas
| | |
| --- | --- |
| Capacidad - Peso | 70 kg |
| Accionamiento de la mordaza | Ventosa |
| Acabado - Empuñadura principal | Liso |
| Peso | 0,523 kg |
| Material - Secundario | Engomado |
---
Descripción del producto
Ventosa doble ideal para transporte de materiales pesados como vidrio y paneles. Diámetro de la ventosa: 115 mm.
---
Contenido en el embalaje
---
Comentarios realizados por nuestros clientes
Por: Grant H
2020-07-05T00:00:00
I managed to bend the hinges on my top hung uPVC lounge window. These double suction pads were ideal and made the task of replacing the hinges a far simpler process than would otherwise have been the case especially when there are only two people available to do the job.
---
Por: Ribeiro-lopes
2020-05-06T00:00:00
I''m a french guy who needed efficient suction pad ans I''m not desapointed ! I bougth two of them and they work perfectly for my windows ! Thanks !!
---
Por: michael
2020-02-26T00:00:00
I needed this to help loosen and lift out secondary glazing units - and it worked perfectly, spreading the grip over the glass without fear of slipping. I could gently wobble the unit to loosen then it lifted it out so easily. The only downside was it left rings on the glass which were initially quite difficult to remove. I would recommend it for this task wholeheartedly!
---
Por: Chris M
2019-12-22T00:00:00
I purchased this to fit large toughened glass sheets to my new greenhouse. Great quality for a very low price and it works well, very firm grip. I would recommend this product.
---
Por: James H
2019-08-25T00:00:00
Spot on for what I needed: changing one double glazed sealed unit. Felt super secure and was very easy to use.
---
Por: Pauline C
2019-06-13T00:00:00
Looking at this I wondered if it would do the job. I had to lift a 600x600mm glass display pane that was 10mm thick - so heavy - from the actual table. My colleague damaged the table trying to wedge it out so I decided to try this. Sooooo glad I did! It was so simple to use and did the job no problem. I am definitely going to buy a couple for home. I''m a single mom of 5 and do all my DIY so this will come in handy when the kids are helping to lift the heavier objects. Thank you, I love this product.
---
Por: colin R
2018-12-26T00:00:00
I needed a suction pad to facilitate putting large Perspex panels in an enclosed space. Does the job excellently.
---
Por: Dave
2017-03-26T00:00:00
This really sucks big time in a good way. Does exactly what it should. Great for holding large tiles, floor or wall, whilst positioning.
---
Por: Adam E
2017-03-20T00:00:00
Good product, really strong once attached. Good value
---
Por: Dave L
2017-02-06T00:00:00
Bought these to help with installing laminated paneling around a bath - couldn''t have done the job without them. They held the heavy panels every time enabling them to be slid into place and positioned accurately. Also great for holding adjacent panels in a corner at the required spacing until set. Highly recommended.
---
Por: Tommie K
2016-09-26T00:00:00
Great for the price and definitely handy tool to have.
---
Garantía de por vida
Este producto Silverline Ventosa doble dispone de 30 días de garantía desde la fecha de compra contra defectos de fabricación y materiales defectuosos. Registre su producto online para extender el periodo de garantía de por vida. Todas las piezas defectuosas serán reparadas de forma gratuita.