868503
Gramil con doble punta
230 mm
---
---
Fabricado en madera maciza con acabado lacado
Tornillo de ajuste moleteado de latón
Interior con piezas de bronce y latón
Doble punta endurecida
---
Comprar online
Buscar un distribuidor
Comentar este producto
9 comentarios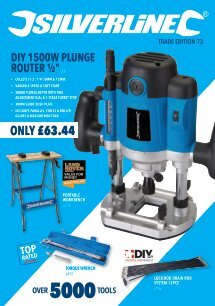 ---
Características técnicas
| | |
| --- | --- |
| Acabado - Empuñadura principal | Madera de haya |
| Método de construcción | Tornillo |
| Peso | 0,170 kg |
| Endurecido | Sí |
---
Descripción del producto
Fabricado en madera maciza con acabado lacado, tornillo de ajuste moleteado de latón. Interior con piezas de bronce y latón. Doble punta endurecida.
---
Contenido en el embalaje
---
Comentarios realizados por nuestros clientes
Por: Ms. M
2020-06-02T00:00:00
The product itself and your swift service are super! Even during the ''corona'' period.
---
Por: Ferd.
2020-05-18T00:00:00
Good piece of equipment. Pleasant to work with. Precisely for marking, made of brass and hardwood, durable for many years. and value for money too!
---
Por: Hughes46
2018-03-28T00:00:00
Nice presentation and seems solid. To verify during the use.
---
Por: Daan B
2018-03-04T00:00:00
Does as advertised, good quality wood and fittings. Only two small remarks: the gauge pins aren''t perfectly aligned (easily fixed), and it would be nice to be able to fix the gauge pins in position separately from the sizing block.
---
Por: carlos a
2017-03-27T00:00:00
By a low price is an useful tool and of good finishings. The surfaces of support of brass does that they glide well and lengthen the life of the tool. At all that see with which had up to now with wooden surfaces. The pin''s are something long but perfectly useful. In soft wood tend to nail but can avoid this problem gliding bent instead of moving it with the pin''s perpendicular to the wood.
---
Por: Mike v
2017-03-07T00:00:00
---
Por: Mike V
2017-02-28T00:00:00
Finish could be better but at the end you get a nice tool for just a little money.
---
Por: Frank T
2016-12-12T00:00:00
First of all: I like my new mortice gauge very much. It has some imperfections with it''''s pins not a the same height and it''''s bar not fitting tight in the slot. But the wood and the brass hardware make it look very pleasing. And once the screw is tightened it works very well. That''''s all I need.
---
Por: maurizio
2016-10-10T00:00:00
---
Garantía de por vida
Este producto Silverline Gramil con doble punta dispone de 30 días de garantía desde la fecha de compra contra defectos de fabricación y materiales defectuosos. Registre su producto online para extender el periodo de garantía de por vida. Todas las piezas defectuosas serán reparadas de forma gratuita.