934295
Máscara para soldar fotosensible
---
---
Indicada para soldadura MIG, TIG y soldadura por arco (MMA/GMAW)
Máscara para soldar fotosensible con funcionamiento solar. Arnés para la cabeza ajustable en 4 posiciones diferentes
Doble sensor con velocidad de auto-oscurecimiento de 1/5.000 s
Tono oscuro: DIN11. Protección UV/IR: DIN16
Conforme EN379 y EN175
---
Comprar online
Buscar un distribuidor
Comentar este producto
10 comentarios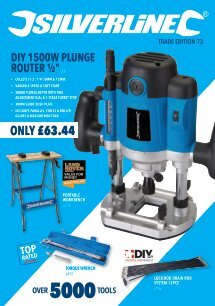 ---
Características técnicas
| | |
| --- | --- |
| Acabado | Liso |
| Peso | 0,45 kg |
Pulse aquí para descargar la declaración de conformidad en PDF
---
Descripción del producto
Máscara para soldar fotosensible con funcionamiento solar. Indicada para soldadura MIG, TIG y soldadura por arco (MMA/GMAW). Arnés para la cabeza ajustable en 4 posiciones diferentes. Doble sensor con velocidad de auto-oscurecimiento de 1/5.000 s. Tono claro: DIN3. Tono oscuro: DIN11. Protección UV/IR: DIN16. Conforme EN379 y EN175.
---
Contenido en el embalaje
Máscara para soldar fotosensible
2 protectores para la lente frontal
2 protectores para la lente posterior
Sensor con velocidad de auto-oscurecimiento
Manual de instrucciones
---
Comentarios realizados por nuestros clientes
Por: Christine B
2020-03-14T00:00:00
---
Por: Christine B
2020-03-07T00:00:00
A very tidy helmet very good
---
Por: GAM
2019-11-04T00:00:00
I come from a hobby welding background and have only ever used a hand ''operated'' welding mask. This new technology makes striking and welding much easier.
---
Por: Brian S
2019-10-10T00:00:00
Very easy to get a comfortable fit with the very adjustable headband. The headband has a good positive click on raising and lowering so there''s no limp helmet flop!!! The mask darkens very quickly and seems to darken just the right amount. Being solar powered means never having to buy batteries or getting halfway through a job only for the mask to stop working. Very good value for money and the lifetime guarantee is a real bonus. All in very impressed.
---
Por: Barry B
2019-08-06T00:00:00
Light and comfortable to wear, well made and easy to use, great value for money
---
Por: Ron m
2019-06-29T00:00:00
At the price I paid thought it would be to cheap to be any good but it does what it says on the box very impressed with it
---
Por: Neil B
2019-06-17T00:00:00
Perfect for my requirement as a hobby welder. Quality is good and price is right.
---
Por: Tom
2019-06-13T00:00:00
Very impressed with the quality of the welding mask. Im restoring a 1965 singer gazelle myself and I have this and another silverline product and can''t fault the items so far.
---
Por: Wayne
2019-04-17T00:00:00
Good bit of kit for price
---
Por: william A
2018-12-28T00:00:00
After using a hand held welding shield for ages , I thought I would try out this Silver line one, the best thing I have done in years great product and great price,
---
Garantía de por vida
Este producto Silverline Máscara para soldar fotosensible dispone de 30 días de garantía desde la fecha de compra contra defectos de fabricación y materiales defectuosos. Registre su producto online para extender el periodo de garantía de por vida. Todas las piezas defectuosas serán reparadas de forma gratuita.