CB72
Falsa escuadra ajustable
---
---
Hoja de acero inoxidable
Extremo de latón y tornillo de mariposa
Mango de madera maciza
Longitud: 230 mm
Ajustable
---
Comprar online
Buscar un distribuidor
Comentar este producto
8 comentarios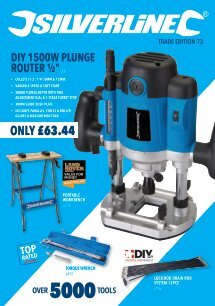 ---
Características técnicas
| | |
| --- | --- |
| Acabado - Empuñadura principal | Madera de haya |
| Método de construcción | Tuerca de mariposa |
| Peso | 0,115 kg |
| Longitud de la hoja/disco | 230 mm |
| Endurecido | Sí |
---
Descripción del producto
Mango de madera maciza pulida con extremo de latón y tornillo de mariposa. Hoja de acero inoxidable.
---
Contenido en el embalaje
---
Comentarios realizados por nuestros clientes
Por: Dean W
2020-06-01T00:00:00
I live in a property dating from 1882. Not one single wall is straight or perpendicular. This bevel, a simple but effective tool, is an absolute lifesaver!
---
Por: Oliver B
2020-05-17T00:00:00
Really well made adjustable bevel, made out of good quality materials and put together professionally. I highly recommend silverline tools as they havent let me down and are sold at a very reasonable price
---
Por: Jason S
2019-09-25T00:00:00
Excellent quality and well priced. Used to perfect effect. Highly recommended.
---
Por: Jules
2019-06-29T00:00:00
A very good quality product, being used to do tricky miter joints very useful tool.
---
Por: Alexiis89
2019-04-26T00:00:00
This is a good tool, all the maker need this kind of objects in their toolbox 👍
---
Por: Cameron
2017-07-31T00:00:00
This is a solid tool that is good for the toolbox or if your mobile as is cheap enough and will take the knocks without worrying about an expensive tooling scratched etc. It holds well but takes a little time to bed in. Make sure u nip it up tight if angle is crucial as it will move a little at first until tool is bedded in (the coating on blade and timber will wear down after a couple of uses and does get better with age). I do have more expensive ones that do have a thicker blade but this blade is not bad by any means. For a no nonsense tool made of solid timber and brass and metal you can''t beat it for the price.
---
Por: Queval
2016-09-05T00:00:00
---
Por: Robert T
2016-08-30T00:00:00
---
Garantía de por vida
Este producto Silverline Falsa escuadra ajustable dispone de 30 días de garantía desde la fecha de compra contra defectos de fabricación y materiales defectuosos. Registre su producto online para extender el periodo de garantía de por vida. Todas las piezas defectuosas serán reparadas de forma gratuita.