MS104
Escofinas, 3 pzas
200 mm
---
---
Escorfina plana, semicircular y redonda
Mangos de polipropileno
Hojas endurecidas
---
Comprar online
Buscar un distribuidor
Comentar este producto
12 comentarios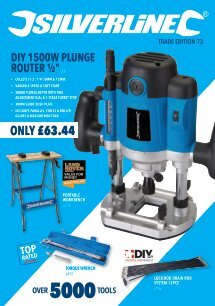 ---
Características técnicas
| | |
| --- | --- |
| Acabado | Lacado |
| Endurecido | Sí |
| Peso | 0,487 kg |
---
Descripción del producto
Escorfina plana, semicircular y redonda con mangos de polipropileno y hojas endurecidas.
---
Contenido en el embalaje
---
Comentarios realizados por nuestros clientes
Por: Terry R
2020-04-22T00:00:00
Sturdy, comfortable and does the job well, recommended
---
Por: Josh
2020-02-10T00:00:00
All rasps work well and have great grips that are conformable in the hand and provides great grip.
---
Por: Gerry h
2020-01-11T00:00:00
Excellent for the job in hand.
---
Por: Gerry
2020-01-04T00:00:00
---
Por: Bob
2019-10-03T00:00:00
Early days but all rasps in the set seem to be of good quality, really rough and ideal for putting grooves etc into timber, plaster.
---
Por: Alison f
2019-06-16T00:00:00
No problem with these good kit to have in your tool bag.
---
Por: Ian
2019-04-25T00:00:00
Well overdue for a new set. What a difference, took moments to sort out the problem! Excellent kit as always.
---
Por: Ian H
2019-04-18T00:00:00
Did exactly what it said on the tin! Amazing what a difference using a new tool makes. Comfortable handles.
---
Por: Nicholas M
2017-02-24T00:00:00
The rasp set are excellent quality and have made the tasks easier allowing me to complete jobs at a faster rate and professional quality
---
Por: Ken
2016-09-26T00:00:00
Very happy with this purchase. Not much can go wrong with a rasp but it does exactly what it says on the ''tin''!
---
Por: Andrew S
2016-09-05T00:00:00
Had these for a while now and they perform well. Most recently used to shape a handle for the kettle lid. Good value.
---
Por: James L
2016-08-03T00:00:00
Certainly hog out material quickly enough, although be prepared to reach for a file or sandpaper for smoothing, and be careful to not go too far. Handles seem a bit plasticky but for the price the set is a decent user.
---
Garantía de por vida
Este producto Silverline Escofinas, 3 pzas dispone de 30 días de garantía desde la fecha de compra contra defectos de fabricación y materiales defectuosos. Registre su producto online para extender el periodo de garantía de por vida. Todas las piezas defectuosas serán reparadas de forma gratuita.