427574
Ventouse en aluminium
---
---
Structure en aluminium
Pour le maniement de plaques de verre, portes, fenêtres ou encore feuilles de tôle
Pourvue d'un levier de dégagement
Capacité max. de levage : 50 kg
Diamètre de la ventouse : 115 mm
---
Achetez en ligne
Trouver un magasin
Évaluez ce produit
6 évaluations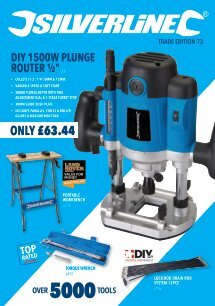 ---
Caractéristiques techniques du produit
| | |
| --- | --- |
| Capacité - poids | 50 kg |
| Méthode de serrage | Pression différentielle |
| Poignée/manche - primaire - finition | Lisse et ergonomique |
| Poids du produit | 0,395 kg |
| Matériau - construction secondaire | Caoutchouc |
---
Caractéristiques principales
Ventouse simple en aluminium pour le maniement de plaques de verre, portes, fenêtres ou encore feuilles de tôle. Efficace sur la plupart des surfaces lisses.
---
Contenu
1 x ventouse simple en aluminium
---
Évaluations de clients
par : Alister D
2020-03-01T00:00:00
Well made product ,very easy to use. A great product,would recommend.
---
par : Oliver
2020-02-23T00:00:00
I work in rope access and use the suction pad for work placement and it does a good job. Just ensure the the surface you are are attaching to is clear of contaminants or anything else that may prevent a good deal being made.
---
par : Mark
2020-02-13T00:00:00
A little soapy water and sucks a treat, great for dent pulling on car body panels. Strong enough to trust putting your weight behind it. Also good on glass.
---
par : Ray
2020-01-24T00:00:00
I bought this to pull a dent out of my car. I had almost all my bodyweight on it before the hold lost suction. Very useful.
---
par : Andrew D
2019-05-10T00:00:00
Got a couple of these suction cups to help in moving objects at work that don''t have handles. Stick well to any smooth flat surface, and able to lift heavy items, the grip is good, and one quick flick releases it. Excellent value.
---
par : Lee T
2016-11-13T00:00:00
This Handy Sturdy Suction Pad is made from metal and rubber. It comes with a Lifetime Guarantee (if you register your purchase online). Used it for a dent in front wing (car panel), by applying the Suction Pad on the outside and pushing out the dent from the inside. Also, used it to handle a large pane of glass. It is much better than my old plastic and rubber suction pad.
---
Garantie à vie
Ce produit Silverline est garanti pendant une période de 30 jours à partir de la date d'achat contre tout vice de matériaux ou défaut de fabrication. Vous pouvez obtenir une garantie à vie en enregistrant votre produit en ligne. Tout bien présentant un défaut sera réparé ou remplacé gratuitement.