633762
Tuyau flexible pour nettoyeur haute-pression
---
---
Tuyau flexible résistant aux pliures
Raccords à vis
Compatible avec la plupart des nettoyeurs haute-pression
Longueur : 8 m
Pression max. 160 bar
---
Achetez en ligne
Trouver un magasin
Évaluez ce produit
9 évaluations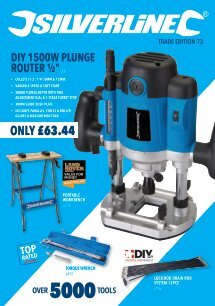 ---
Caractéristiques techniques du produit
| | |
| --- | --- |
| Pression max. | 160 bar |
| Poids du produit | 0,8 kg |
---
Caractéristiques principales
Tuyau flexible résistant aux pliures en PVC de haute qualité. Compatible avec la plupart des nettoyeurs haute-pression et des lances à raccord à vis. Pression max. 160 bar.
---
Contenu
1 x Tuyau flexible pour nettoyeur haute-pression 8 m
---
Évaluations de clients
par : Hoebrechts
2020-06-14T00:00:00
---
par : Andrew B
2020-05-03T00:00:00
My hose split on my Colcraft Jet Washer and unfortunately Clas Ohlsen no longer make the product. However, this hose was a perfect fit and so far has been fantastic. Hopefully it will be stronger than the original.
---
par : Kevin A
2020-04-16T00:00:00
This product is excellent very well priced very satisfied
---
par : Ernie H
2019-07-31T00:00:00
Really pleased with purchase of this hose it''s as stated none kink & for the price a good purchase with a lifetime guarantee *****
---
par : Ernie H
2019-07-24T00:00:00
Great piece of kit arrived early & a good price would recommend 5*
---
par : Steve W
2019-04-27T00:00:00
Wonderful product - it sprayed me as much as the paving stones being washed due to it leaking badly. Had to return it.
---
par : David D
2018-05-19T00:00:00
Fits, works, inexpensive, guaranteed - whats not to like
---
par : Alessandro
2017-12-07T00:00:00
With this hose, finally i can work so far from the machine... the materials are pretty good! Buy it!!!!
---
par : Andy C
2017-01-20T00:00:00
Apart from the excellent value for money and service silverline provide the hose itself was an easy straight replacement with the fitting for my original lance and pressure washer machine which was great! Add to that that the item purchased was another 3 metres longer and once registered with silverline had a lifetime guarantee. Buying it was a "No Brainer" really,great piece of kit!
---
Garantie à vie
Ce produit Silverline est garanti pendant une période de 30 jours à partir de la date d'achat contre tout vice de matériaux ou défaut de fabrication. Vous pouvez obtenir une garantie à vie en enregistrant votre produit en ligne. Tout bien présentant un défaut sera réparé ou remplacé gratuitement.