633872
Pompe vide-fût 400 W
2 500 L/h
---
---
Raccord rapide de 13 mm (1/2")
Peut être submergée jusqu'à 7 m de profondeur et dispose d'une hauteur de pompage max. de 12 m
Peut aspirer des particules flottantes jusqu'à 3 mm
Opération par interrupteur flottant
Fournis : poignée de transport, interrupteur flottant, raccord rapide mâle et kit d'assemblage tuyau
---
Achetez en ligne
Trouver un magasin
Évaluez ce produit
28 évaluations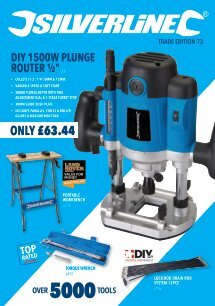 ---
Caractéristiques techniques du produit
| | |
| --- | --- |
| Longueur du câble | 10 m |
| Taille du raccord | 1/2" |
| Débit | 2 500 L/h |
| Plage de hauteur | 0 - 12 m |
| Classe de protection | IPX8 |
| Hauteur de refoulement max. | 1,5 m |
| Profondeur de submersion max. | 7 m |
| Température max. | 35 °C |
| Pression max. | 0,7 bar |
| Capacité - particules | 3 mm |
| Puissance | 400 W |
| Poids du produit | 4,55 kg |
| Bouton d'arrêt d'urgence | Profondeur d'imersion |
| Volume | Profondeur d'immersion 7 m |
---
Caractéristiques principales
Pompe à eau submersible 400 W pour une utilisation dans de gros contenants d'eau. Raccord rapide 13 mm (1/2") pour une utilisation avec les connecteurs classiques de tuyau d'arrosage. Peut être submergée jusqu'à 7 m de profondeur et dispose d'une hauteur de pompage max. de 12 m. Peut aspirer des particules flottantes jusqu'à 3 mm. Livrée avec 10 m de câble. Capacité de pompage max. : 2 500 L/h.
---
Contenu
1 x pompe vide-fût 400 W
1 x raccord rapide mâle
1 x kit d'assemblage tuyau
1 x interrupteur flottant
1 x manuel d'instructions
---
Évaluations de clients
par : David
2023-02-12T00:00:00
Bought this in 2013 . Model No. 633872 .This is the 350 watt model . Has given excellent service up till Jan `23 .Trouble being the long pipe which screws into unit ( the plastic moulded piece ) has broken .Now not usable .Also , this model doesn`t use a float chamber.
---
par : Graham S
2020-05-31T00:00:00
We have four 200 litre water butts all connect together, and this pump is brilliant for watering our lawn with rain water. the pump will run for 45mins non-stop until the water pump reaches the water line limit ( approx 50 litres left in the water butt). Highly recommended & I wish that we knew about this product before in our previous properties as the water pump saves a lot amount of effort in not having to carry watering cans from the water butt to the lawn.
---
par : Eddie
2020-05-25T00:00:00
Just got this. It seems very versatile and good value. Plus there''s a 3 year guarantee. Can''t comment further as it''s so new.
---
par : Mrs C
2020-05-23T00:00:00
Really pleased with the pump. It takes water from rainwater collection tank to run the sprinkler on the vegetable garden. Very happy.
---
par : Mark W
2020-04-14T00:00:00
Ideal pump to automate my garden irrigation system
---
par : Brian s
2019-09-26T00:00:00
Very surprised how good it is only used it once but perfect for my needs
---
par : robert p
2019-07-12T00:00:00
good product, good pressure
---
par : Margaret H
2019-06-21T00:00:00
Just what I needed as on a water meter and have hanging baskets and tubs to water both at fro t of house and back. Simple to put together then just place in water butt and started up immediately only downfall was the plug would not fit into my outside box so have to put in adapter first but not too much of a problem.
---
par : Rob K
2019-05-12T00:00:00
Easy to assemble. Pump has good power output and floating on off switch cuts power when water low. Only negative is hosepipe connector leaks she connecting a Hoselock hosepipe connector.
---
par : Julie B
2019-02-21T00:00:00
I ordered one of these, set it up, plugged it in and NOTHING. Sent it back, replacement arrived, which had obviously been opened before. Once again set it up, plugged it in NOTHING. I am giving up, all I wanted was a simple water butt pump.
---
par : Matt W
2017-08-01T00:00:00
Bought this pump for transferring water from waterbutts around the garden to a new pond. Also for feeding my pressure washer. Have to say it works fantastic, and I''m well pleased with it. Does the job quickly and efficiently, also you can hardly hear it.
---
par : Clive D
2017-06-27T00:00:00
The pump is quite powerful for a submersible pump and makes watering my vegetable patch a lot easier. My only criticism is the float switch shuts the pump down rather to readily so the pump was cutting out even when there was still 18 inches of water in the butt so I had to play about with its position to get the pump to work
---
par : Alastair
2017-05-09T00:00:00
Initially this worked ok, the float switch triggers far too soon leaving the butt half full of water but worse than that the inline switch on the output stem has come off so water this everywhere! Have completed the online claim form but haven''t had any response in the past week
---
par : Mrs S
2017-05-01T00:00:00
Quick and easily assembled. A brilliant no nonsense way watering of a garden and pumping water from one water butt to another.
---
par : Michael W
2017-04-30T00:00:00
Does what it says on the tin! Easy to install, drilled a hole in the top of my water butt so that I could install it without using the hook arm attachment and keep the lid on my water butt. Works a treat, much more convenient than repeatedly filling the watering can back and forth, recommended
---
par : David F
2017-03-31T00:00:00
Sitting on the fence at the moment. Bought the pump to save walking up and down the garden with watering cans. So Water Butt to Pond fine. Pond to drain not so great as the float valve has to kept vertical to make it work and pond not deep enough. Pumping water from a bucket sunk into the ground surface water to run into also ran into float valve problems. So pump works fine when the float valve allows it to and the there is no reference to the valve in the instructions.
---
par : Bill R
2017-02-23T00:00:00
Really moves rainwater, but I have not worked out what the floating box part does (probably cuts it off when water level is low?)
---
par : Roger C
2016-10-18T00:00:00
Purchased 20th Sept 2016 -- Stopped working on 16th October 2016. Max running time over 2 sessions 20 minutes max . Then will not refund postage for the return.
---
par : Marie K
2016-09-26T00:00:00
Not happy at all!! The pump worked twice, once last year in September and once this April and did not work again.
---
par : alistair c
2016-09-12T00:00:00
Great value pump, water flow pressure at hose pipe enables me to water garden 30 metres from water butt. I usually remove it from the water butt and store it away during winter but last year i forgot and even though the water froze it still worked in the spring. fantastic.
---
par : Peter E
2016-09-12T00:00:00
The water butt pump is one of several products I have bought over the years, ranging from simple spanners and other automotive tools to tools for carpentry etc. The water butt pump was bought for feeding pressure water to a power washer for car and caravan. All have been reliable and are all still in use. More importantly, their prices are cheaper than other suppliers from General Motor Factors to large DIY stores. The only exception is when they also sell Silverline products. Great product, great prices, great reliability.
---
par : Jenny C
2016-09-12T00:00:00
Just what we needed, does the job, good value for money
---
par : george b
2016-09-12T00:00:00
it is still work very well
---
par : Mike
2016-09-12T00:00:00
One of the best purchases I have made,i have a number of water butts scattered around &amp use the pump to move water to the Main Butt this in turn saves me considerable time &amp effort when watering my plants &amp sometimes with a spray head fitted directly to the hose
---
par : Robert S
2016-09-12T00:00:00
This pump is ideal for my requirements which is mainly garden based
---
par : N T
2016-09-12T00:00:00
Good product with excellent guarantee period. Had to return my first unit during the 3rd year as it stopped working. The item was replaced , no problem. Only had to pay the return postage, but worth it. Use it in my water butts all year.
---
par : Anthony F
2016-08-16T00:00:00
Excellent tool and a great help in the greenhouse for keeping my prized plants at the correct moisture level. Thoroughly recommended.
---
par : Paul L
2016-08-08T00:00:00
I purchased the water butt pump a few weeks ago and find it amazing. I have just had a water meter fitted and this item is a mega saver, with enough pressure for the garden hose.
---
Garantie 3 ans
Ce produit Silverline est garanti pendant une période de 30 jours à partir de la date d'achat contre tout vice de matériaux ou défaut de fabrication. Vous pouvez obtenir une garantie à vie en enregistrant votre produit en ligne. Tout bien présentant un défaut sera réparé ou remplacé gratuitement.