SP50
Set di chiavi combinate 14 p.zi
8 - 24 mm
---
---
Testa a forchetta e testa poligonale inclinate di 15° per una maggiore capacità di accesso
Cromo vanadio fucinato a stampo, indurito e temprato
Finitura lucidata di alta qualità
Rotolo portautensili in nylon balistico ultraresistente
Dimensioni incluse: 8 - 24 mm
---
Acquista Online
Trovare un negozio
Valuta questo prodotto
18 valutazione/i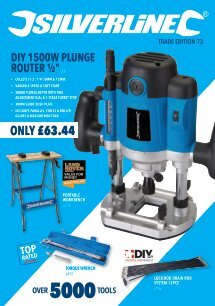 ---
Caratteristiche prodotto
| | |
| --- | --- |
| Impugnatura - principale - finitura | Lucidate a specchio - cromate |
| Finitura | Lucidate a specchio - cromate |
| Indurito | Indurita e temperata / 43 - 48 HRC |
| Peso prodotto | 1,71 kg |
| Stile | Testa a forchetta e poligonale a 12 punte inclinate di 15° |
---
Caratteristiche chiave
Testa a forchetta e testa poligonale inclinate di 15° per una maggiore capacità di accesso. Cromo vanadio fucinato a stampo, indurito e temprato. Finitura lucidata di alta qualità. Rotolo portautensili in nylon balistico ultraresistente. Include dimensioni di 8, 9, 10, 11, 12, 13, 14, 15, 16, 17, 19, 21, 22 e 24 mm.
---
Contenuto della scatola
14 x Chiavi combinate (8, 9, 10, 11, 12, 13, 14, 15, 16, 17, 19, 21, 22, 24 mm)
1 x Rotolo portautensili in nylon resistente
---
Valutazioni da parte dei clienti
da Adam
2020-02-07T00:00:00
Have already gave these some abuse with some tough bolts. This is a great set of spanners with a good variety of sizes.
---
da Aiden L
2020-02-03T00:00:00
As a trainee mechanic I bought these spanners and for the past two months have served me amazingly, couldn''t fault them at all yet. used on a day to day basis
---
da James r
2019-11-15T00:00:00
Professional quality tools and affordable pricing, I use them every day and have never let me down
---
da Norman M
2019-11-15T00:00:00
Excellent spanners to use. Brilliant quality
---
da Dave s
2019-11-09T00:00:00
So i decided to get myself a set of combo spanners and over the years mine have gone walkies. I was really happily surprised when these turned up, opened the box to reveal the rollout pouch for them, well made, strong, seems up to the job. So I untied the cord to roll the pouch out and woah, the spanners are such great value for money, easily worth double what they''re charging for them. Well made, well presented, one very happy customer! Thanks Silverline.
---
da Steve P
2019-09-28T00:00:00
Good quality spanners, just right for the jobs in hand.
---
da Ben p
2019-09-12T00:00:00
After searching for a reliable set of spanners I decided to give Silverline a trial. No regrets as these are a quality product and fairly priced.
---
da Toni R
2019-08-10T00:00:00
I have to say, that really positive surprise. Very good quality with lifetime warranty, what more can DIY builder dream of!
---
da Andrew C
2019-06-12T00:00:00
Brilliant product. Ideal for the home mechanic.
---
da Andrew C
2019-06-05T00:00:00
Great items. Perfect for the home mechanic. Sturdy tools.
---
da Andrew N
2019-04-27T00:00:00
I am slowly converting my garage into a workshop and building up my collection of tools. These spanners are the first purchase. Affordable, well made and lifetime guarantee. Perfect!! Thanks silverline
---
da C. K
2018-05-31T00:00:00
Mooie set ring steeksleutels, voelt degelijk aan. Moet zich in de praktijk nog bewijzen maar met levenslange garantie zit dat vast wel goed.
---
da Mike c
2018-03-19T00:00:00
Top value and great quality and with a lifetime warranty why would you be tempted to put your money elsewhere... !
---
da Paul H
2017-04-12T00:00:00
Really pleased with my purchase of Silverline Spanners, The set has all the sizes I will ever need in one handy tool roll
---
da Paul M
2017-02-09T00:00:00
Great set of spanners. Great range of sizes and fantastic quality
---
da Stefan
2016-10-10T00:00:00
These spanners just do exactly what you want/expect, I bought these specifically because it goes up to 24mm which I needed for my bike. Owned them for a little over a year and they have been excellent.
---
da John C
2016-08-22T00:00:00
Having looked around for a decent spanner pack I decided to but the silver line set as the quality is great and the lifetime warranty is an added bonus. You can but with confidence
---
da Anton p
2016-08-22T00:00:00
For a cheap set of spanners I was amazed at the quality, will be ordering again