427552
Soldeerbout houder
85 x 125 mm basis
---
---
'Heavy-Duty' metalen basis
De versterkte veerhouder voorkomt zwaaien
Voorzien van spons voor bit schoonmaak
---
Koop online
Vind een handelaar
Beoordeel dit product
9 review(s)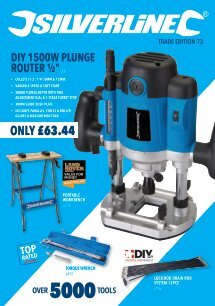 ---
Product beschrijving
'Heavy-Duty' metalen frame met versterkte veerhouder. Voorzien van spons.
---
Doos inhoud
1 x schoonmaak spons
1 x basis
1 x standaard
---
Klanten reviews
Door: David S
2020-05-19T00:00:00
Works exactly as described
---
Door: Malvena S
2019-10-24T00:00:00
The kit is perfect and suitable for my new project in stained glass work. It allows me to park the hot solder in between steps in my work
---
Door: David R
2019-06-11T00:00:00
Excellent product good price and a life time warranty what more could ask for.
---
Door: David R
2019-06-04T00:00:00
Excellent product very stable price was just right and comes with a lifetime warranty fantastic.
---
Door: Steve E
2019-01-04T00:00:00
I bought this stand after trying to use the pressed tin stand you usually get with small soldering irons which are useless. found it very good and stable and certainly safer than the one supplied with the iron.
---
Door: Janet O
2018-04-12T00:00:00
This company are amazing, not only are their products a great price , best quality and huge selection, but you get a lifetime guarantee. That is something unheard of now a days. Totally recommend silverline tools.
---
Door: Taj_Aveneger1
2017-12-16T00:00:00
Good item, great value for money, especially with the manufacturers warranty. *****
---
Door: Richard B
2017-11-09T00:00:00
Good solid and stable item. Just what I needed. Reasonable price
---
Door: Kate
2017-03-13T00:00:00
Ideal piece of kit. Heats up quickly and ideal sized tip to get the job done neatly and accurately