633509
10-delige diamant naaldvijlen set
10-delige set
---
---
Plat parallel, plat conisch, rond, half rond, mes, driehoek en vierkant vijlen
140 x 3 mm
'high-grip' vinyl handvaten
Opbergetui
---
Koop online
Vind een handelaar
Beoordeel dit product
9 review(s)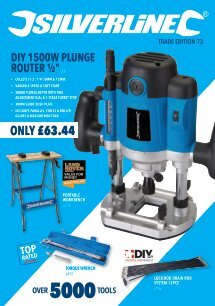 ---
Product specificaties
| | |
| --- | --- |
| Hoofdhandvat afwerking | Vinyl gedompeld |
| Gehard | Ja |
| Gewicht | 0,008 kg |
| Schuurmiddel verbinding | Galvanisch gebonden diamant oppervlak |
---
Product beschrijving
140 x 3 mm diamant naaldvijlen met 'high-grip' vinyl handvaten. De set bevat een platte parallel, platte conische, ronde, half ronde, mes, driehoek en vierkant vijlen. Voorzien van opbergetui.
---
Doos inhoud
Platte conische vijl
Ronde vijl
Mes vijl
Half ronde vijl
Driehoekige vijl
Vierkante vijl
Platte parallel vijl
---
Klanten reviews
Door: Najminique
2020-02-05T00:00:00
Good and efficient little tools. Grains a bit coarse, hopefully should refine with time and use.
---
Door: ulrich o
2019-10-01T00:00:00
A long time I was looking for this product. Finally I''ve got it. Best quality, best price!
---
Door: Kelly S
2019-07-05T00:00:00
Using these files on my model builds. Very happy with them. There are a good variety of different shapes and they are hard wearing. Was also very pleased they came with a plastic pouch for storing the files.
---
Door: Alewijn
2019-06-26T00:00:00
For a starting juwlers project these files are great, you can get into small spaces and they don''t leave a lot of scratches. You have to look out you don''t put to much preassure on the thinner ones. The half round file in my set broke when I put to much preassure the other day.
---
Door: Tony H
2019-06-04T00:00:00
These were great quality product for an amazing price
---
Door: norman h
2019-01-08T00:00:00
I was looking for a really good file set to do my project works, and I''ve found it in the diamond needle set. it''s perfect for all my work.
---
Door: Sebastiaan
2016-10-10T00:00:00
Perfect quality and lifetime guarantee for almost nothing. I''''d say best investment ever.
---
Door: Sebastiaan
2016-08-22T00:00:00
They''re still doing good, even after using them a lot. They don''t cost much, yet the quality is nice.
---
Door: Wayne B
2016-08-22T00:00:00
Perfect just perfect, good tools at a very good price