734100
Aluminium dakbedekkers meetdriehoek
7" (185 mm)
---
---
185 mm Aluminium gieting
Heldere schaalverdeling
T-vormige rand voor betere plaatsing
---
Koop online
Vind een handelaar
Beoordeel dit product
6 review(s)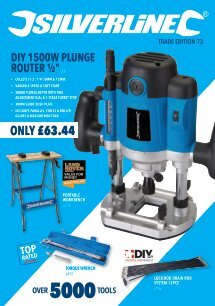 ---
Product specificaties
| | |
| --- | --- |
| Hoek | 0 - 90° |
| Schaalverdeling | Imperiaal |
| Dikte | 3 mm |
| Gewicht | 0,134 kg |
| Afwerking | Geanodiseerd |
---
Product beschrijving
Aluminium gieting met verhoogde imperiale schaalverdeling. Te gebruiken als lineaal, zaaggelijder en gradenboog voor een snelle en nauwkeurige layout en zaaghoeken op balken, schoren en trim. Gewicht 134 g. Afmetingen: 185 x 182 x 258 mm.
---
Doos inhoud
1 x Aluminium dakbedekkers meetdriehoek, 185 mm
---
Klanten reviews
Door: Arnold
2020-01-03T00:00:00
Very pleased with this product, price was good. Not only good as a square marking wood but good as a guide for sawing.
---
Door: Seán
2019-05-31T00:00:00
Best tool anyone can buy at an insanely great price , the square is lightweight and accurate and very easy to read the angles 10/10
---
Door: Peter G
2019-01-26T00:00:00
This is a great product, making setting out a quick and simple job, ensuring accuracy each and every time. With the added bonus of a fantastic Silverline Warranty thrown in as well.
---
Door: Darren b
2017-10-14T00:00:00
Handy piece of kit &amp as described, don't understand why anyone would pay the silly prices of a big brand name when this does the exact same job for a lot less, I have scored off the paint at the measurement increments indents for clearer &amp faster reading which is a good addition imo
---
Door: Darren b
2017-10-14T00:00:00
Bought just for a speed square but have no doubt would handle roofing jobs no problem, handy wee square to have &amp im well pleased, have scored off the paint at the different measurement increments for easier &amp clearer reading which I find a great addition, definitely happy with this purchase!
---
Door: Racheal
2017-05-04T00:00:00
Accurate and extremely affordable. Life time guarantee is a confidant bonus