839905
LED opwindbare zaklamp
3 LED
---
---
Dubbele functie: helderheid van 1 LED of 3 LEDs
Inklapbare opwindhendel, 1 minuut opwinden levert 30 minuten licht op
Heldere verlichting onder alle omstandigheden
15 lumen uitgang
Batterijen niet vereist
---
Koop online
Vind een handelaar
Beoordeel dit product
15 review(s)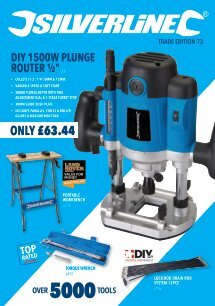 ---
Product specificaties
| | |
| --- | --- |
| Afwerking | Zacht rubber |
| Lichtstroom / lumen | 15 lumen |
| Gewicht | 0,14 kg |
---
Product beschrijving
Zachte rubberen greep en aan-/uitschakelaar. Dubbele functie: helderheid van 1 LED of 3 LEDs. Inklapbare opwindhendel, 1 minuut opwinden levert 30 minuten licht. Heldere verlichting onder alle omstandigheden. 15 lumen uitgang. Batterijen niet vereist. Lengte 140 mm.
---
Doos inhoud
---
Klanten reviews
Door: Keith D
2021-06-22T00:00:00
I have had two of these for 20 years and they are a godsend! Never need a torch in an emergency and find that the battery is flat, ever again. A few winds and really good illumination is immediately at hand:-) One of my originals finally broke (the rotating handle broke) but after 20 years of use! The other is still going! So this is my replacement. Excellent product!
---
Door: BALLEUX D
2020-05-08T00:00:00
Usage facile, luminosité correcte
---
Door: John C
2020-05-05T00:00:00
---
Door: John C
2020-04-28T00:00:00
Seems to be a sturdy,reliable product which gives out adequate light so far.
---
Door: Arslan B
2020-04-19T00:00:00
Great Tool for backup purposes
---
Door: Catherine d
2020-01-26T00:00:00
Pardon the pun, but this torch is brilliant! Bought it for my mum to use around the house; it''s extra illumination for understairs cupboard or DIY, and you never need worry about being caught out in an emergency with it being rechargeable. It''s a bright light and lasts well for a few winds of the charging handle. She loves that you can turn it on and off with 2 presses of the button (others cycle through shining and flashing) and the rubber grips make it easy for her to hold. Great value and a well-made product.
---
Door: David G
2019-12-10T00:00:00
I feel safe the battery wont run out a very well made item.
---
Door: MR g
2019-12-02T00:00:00
nice bit of rubber on the handle its another silverline tool that feels good and it works well.
---
Door: Peter L
2019-10-24T00:00:00
Great little torch, very handy for walking the dog now these dark nights are here, no more fadeing light due to dying batteries
---
Door: Peter H
2019-09-09T00:00:00
This touch does what it says it does, the wind up mechanism works well and last as long as I need it to. I would buy it again.
---
Door: Linda W
2019-05-04T00:00:00
A handy wind up torch. Easy to use, brilliant light, feels solid to hold. Recommended
---
Door: Steve &
2019-04-26T00:00:00
This beat torch is easy to wind up for charging. It produces a bright light. The torch feels well made.
---
Door: John O
2019-01-30T00:00:00
Brilliant. My wife going blind is now able to go outside in the dark when using the torch.
---
Door: Mrs R
2017-04-15T00:00:00
Super wind up torch. Great size. Light perfect for outdoor and indoor use. handy for power cuts Great size for arthritic hands Thank you.
---
Door: V. E
2017-03-26T00:00:00
Great little torch, just the right size, easy to wind up and nice bright light. Lasts a good long time when switched on too. Very reasonable price.