868501
5-delige koevoet set
5-delige set
---
---
Volledig gehard en hitte behandelt
Comfortabele 'Heavy-Duty' plastic handvaten
Ideaal voor het verwijderen van spijkers of als een hefboom te gebruiken
Breekijzers maten: 200, 300, 450 en 600 mm
Set bevat een 400 mm rolbeugel
---
Koop online
Vind een handelaar
Beoordeel dit product
11 review(s)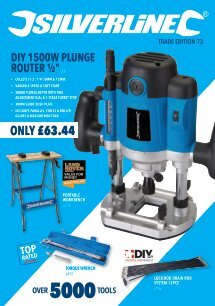 ---
Product specificaties
| | |
| --- | --- |
| Blad afmeting | 600 mm koevoet 12 x 12 mm profiel 22 mm beitel einde, 450 mm koevoet 10 x 10 mm profiel 20 mm beitel einde, 300 koevoet 10 x 10 mm profiel 18 mm beitel einde, 200 mm koevoet 7 x 7 mm profiel 12 mm beitel einde |
| Zaagblad breedte | 12 mm, 18 mm, 20 mm, 22 mm, D - 50 mm |
| Gewicht | 0,472, 0,077, 0,229, 0.352, 0.342 kg |
| Afwerking | Geverfd |
| Hoofdhandvat afwerking | 'Heavy-Duty' plastic handvaten |
| Gehard | Ja |
| Constructie methode | Gesneden, geslijpen, geverfd en gehard |
---
Product beschrijving
Volledig geharde en hitte behandelt koevoeten en zo bestand tegen een rigoureus gebruik. Comfortabel, sterke plastic handvaten. De set bestaat uit een 400 mm rolbeugel en vier breekijzers van 200, 300, 450 en 600 mm lengtes. Ideaal voor het verwijderen van spijkers of als een hefboom te gebruiken om twee objecten uit elkaar te duwen.
---
Doos inhoud
4 x breekijzers
1 x rolbeugel
4 x beschermende kappen
---
Klanten reviews
Door: Sam
2020-01-21T00:00:00
Havent had the chance to use these yet but they seem pretty sturdy.
---
Door: Rick C
2019-08-24T00:00:00
Extremely well made and excellent value for money. Product is extremely strong. Handles grip well. The bars are up to any challenge!
---
Door: Roger M
2019-06-17T00:00:00
Purchased this set of pry bars for a particular purpose whilst resetting four large gates.Used the larger two and they performed perfectly for my needs, so very happy with them. Also, have the bonus of the additional shorter and rocker bars for future use.
---
Door: Michelle H
2019-04-13T00:00:00
As always quality tool at a great price, I haven't used these yet but they feel good quality and hopefully will do the job, but when you have a lifetime guarantee there is nothing to worry about, I have all the confidence in the world with Silverline Tools products
---
Door: J. V
2018-05-14T00:00:00
Quite heavy, they''ll do the job perfectly.
---
Door: James M
2017-03-12T00:00:00
Extremely strong and sturdy product! Use this every day as an hgv mechanic and couldn''t do without them in my box.
---
Door: Janko U
2017-01-13T00:00:00
I got this pry bar set which came very next day after order, and so far as I am using it it''''s perfect
---
Door: Philip N
2016-12-01T00:00:00
Superb product at Avery sensible price.
---
Door: brian s
2016-10-06T00:00:00
I found this pry bar set very handy around my home workshop but not sure if it would be strong enough for the work environment as I work on a lot of big plant
---
Door: T v
2016-10-03T00:00:00
What a great set of pry bars! will do any trick and are pretty robust. Easy handle. So good items for this amount of money :) !
---
Door: Graeme b
2016-09-05T00:00:00
Very good tools very strong , gives you good purchase when trying to get two parts to free themselves apart . Would buy again if needed