CB60
5-delige troffelset
5-delig
---
---
Gehard en getemperd koolstofstalen blad
Comfortabele hardhouten geprofileerde handvaten met opgekrompen ring
De juiste troffel voor de meest gebruikelijke toepassingen
Inclusief 150 mm punttroffel, 180 mm ronde troffel
280 mm pleistertroffel, 280 mm metseltroffel & 280 mm voegtroffel
---
Koop online
Vind een handelaar
Beoordeel dit product
3 review(s)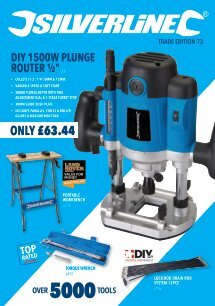 ---
Product specificaties
| | |
| --- | --- |
| Handvat lengte | 110 mm |
| Gehard | Ja |
| Constructie methode | Geponst, geslepen, gelast, geklonken, gepolijst en gelakt |
| Dikte | 0,7, 1,0, 7,5 mm |
| Afwerking | Gelakt |
| Hoofdhandvat afwerking | Gelakt |
| Gewicht | 1,25 kg |
| Materiaal - secundaire constructie | Hardhout |
---
Product beschrijving
Gehard en getemperd koolstofstalen blad. Troffels met comfortabele houten handvaten met opgekrompen ring. De juiste troffel voor de meest gebruikelijke toepassingen. Inclusief 150 mm punttroffel, 180 mm ronde troffel, 280 mm pleistertroffel, 280 mm metseltroffel en 280 mm voegtroffel.
---
Doos inhoud
1 x Punttroffel 150 x 80 mm
1 x Metseltroffel 200 mm x 110 mm
1 x Ronde troffel 180 x 100 mm
1 x Voegtroffel 150 mm x 13 mm
1 x Pleistertroffel 280 mm x 120 mm
---
Klanten reviews
Door: Mark B
2019-05-16T00:00:00
Absolutely great set .....carbon steel with lively wooden handles great to use and do the job fab...why pay silly money for a sticker and colourful tool set when this one does same thing at fraction of cost and to be fair with the lifetime warranty its a no brainer ..... Silverline been about for a while now and must say they are growing in quality and value and i do tend to look at what they got if i need anything... Thanks guys keep up the good work..
---
Door: Mark
2019-05-09T00:00:00
Great value and really good quality to . Do the job great and being carbon steel they will last test of time ...handles are good to . Lifetime warranty offered is a good touch to . Silverline tools needs a good looking at when you buy tools simply put why pay more for certain brands when this one does what it says on the tin and a lot less outlay ...
---
Door: John T
2018-06-19T00:00:00
Bought this set of trowels, I only needed the plasterers trowel but could only find ones that, as a single trowel would cost more than this set. Arrived on time and I was amazed with the quality for the cost I paid. My son has used the bricklaying trowel and wants to look at the rest to see if he needs anything as he is amazed at the quality