DA43
Mengstaaf
100 x 600 mm
---
---
Voor het mengen van verf, gips, cement en getextureerde coatings
Vereist een 10 mm of grotere spankop
Max 600 min-1
---
Koop online
Vind een handelaar
Beoordeel dit product
2 review(s)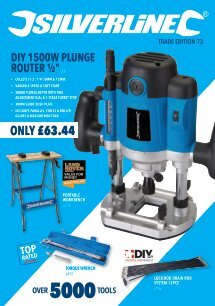 ---
Product specificaties
| | |
| --- | --- |
| Blad afmeting | 100 mm |
| Koppeling formaat | 10 mm, zeskant |
| Afwerking | Geverfd |
| Gewicht | 0,478 kg |
---
Product beschrijving
Te gebruiken in combinatie met een elektrische boormachine, voor het mengen van verf, gips, cement en getextureerde coatings. Vereist een 10 mm of grotere spankop. 600 min-1.
---
Doos inhoud
---
Klanten reviews
Door: Kenny F
2017-03-09T00:00:00
For the price this product is excellent. I use it to mix a variety of things and it has lasted a very long time.
---
Door: Kenny F
2017-03-02T00:00:00
This is a great compact mixer which I use with a mains operated hand drill. Fits into classic chuck recess fine and I''ve never had problems with it. Will last a long time so long as you clean it after each use. Good for mixing even thicker substances like bonding I''m impressed with this product and it comes in lovely red, what else could you ask for at this price.