MT40
Glasvezel landmeter
---
---
Stalen behuizing met vinyl coating en band met PVC coating
Inklapbare metalen klauw en handgreep
Duidelijke metrische en imperiale schaalverdeling
Waterbestendig en kreukvrij glasvezel blad
Klasse III nauwkeurigheid
---
Koop online
Vind een handelaar
Beoordeel dit product
5 review(s)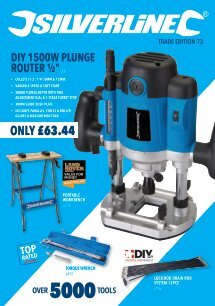 ---
Product specificaties
| | |
| --- | --- |
| Nauwkeurigheid | Klasse 3 |
| Blad afmeting | 50 m |
| Zaagblad breedte | 13 mm |
| Schaalverdeling | Metrisch en imperiaal, gemarkeerd in meter en voet |
| Materiaal - haak | Roestvrijstalen eindhaak en klauw |
| Gewicht | 0,563 kg |
---
Product beschrijving
Duurzame huls met vinyl coating en 13 mm brede glasvezel band met een PVC coating voor duurzaamheid en schoonmaak gemak. Inklapbare metalen klauw en handgreep. Waterbestendig en kreukvrij met metrische en imperiale schaalverdeling. Klasse III nauwkeurigheid.
---
Doos inhoud
1 x glasvezel landmeterrolmaat 50 m
---
Klanten reviews
Door: John T
2020-01-13T00:00:00
I received this as a gift; it was on my wish list for use in the garden. We are redesigning the 50x80m back garden, and this is just the job for measuring portions of fences, trees, washing line etc.. It has a folding hook at the end of the tape for single person use, the metric and imperial scales are clear, and it extends and winds back in smoothly. It should not rot or rust. Very satisfied so far.
---
Door: Chris W
2019-06-24T00:00:00
An excellent product, easy to use, the scale is very clear and it rewinds quickly. There''s a handy pin behind the hand grip to pop out the winder. Overall a good piece of kit for very little money.
---
Door: Chris C
2018-04-25T00:00:00
Needed tape to complete measurements prior to going to tender for external works planning to have done, this tape is just what I was looking for. It is sturdy in design, gives both Imperial and Metric measurements (useful for an oldie like myself). All in all a very good product.
---
Door: I've
2018-03-17T00:00:00
I've bought a couple of these in the past but not regesterted them unfortunately. The handle on the back have came off the ones I've bought before and the bit of metal where the tape comes out of the case comes off but for a 50m tape and the price you can't really complain.
---
Door: Michiel B
2017-10-31T00:00:00
Does what it is supposed to do: take accurate measurements. Does not stretch and rolls up very smoothly. And it''s easy readable as well! A happy customer.