MT46
Landmeter met open spoel
---
---
Sterk stootbestendig plastic frame
Metalen eindhaakjes en klauw
Water-, kras en kreukbestendig, pvc gecoat blad
Duidelijke metrische en imperiale schaalverdeling
Grond pin
---
Koop online
Vind een handelaar
Beoordeel dit product
5 review(s)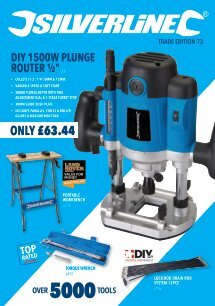 ---
Product specificaties
| | |
| --- | --- |
| Nauwkeurigheid | Klasse 3 |
| Blad afmeting | 50 m |
| Zaagblad breedte | 13 m |
| Schaalverdeling | Metrisch en imperiaal, gemarkeerd op meter en feet |
| Materiaal - haak | Roestvrij stalen eindhaak en klauw |
| Gewicht | 0,519 kg |
---
Product beschrijving
Slijtvaste landmeter met metrische en imperiale schaalverdeling. Sterk plastic frame met inklapbaar handvat. Metalen eindhaakjes en klauw. Water-, kras- en kreukbestendig, pvc gecoat blad. Klasse III nauwkeurigheid.
---
Doos inhoud
1 x 50 m landmeterrolmaat met open spoel
---
Klanten reviews
Door: Dick v
2019-11-05T00:00:00
A sturdy frame with a easy to read tape inside. The unwinding goes smoothly and rewinding demandsvery little power applied to the handle. The anchorhook on the end of the tape might have been made out of a little harder material, as the metal used tends to bend fairly easily. All in all an easy to use reel for measuring larger distances.
---
Door: Jane L
2018-05-29T00:00:00
Tape measure is very useful on our smallholding at 50m length. Easy to use and hold whilst walking around site
---
Door: Patrick M
2018-04-28T00:00:00
Good equipment at low price.
---
Door: Stephanos S
2017-05-17T00:00:00
Very good, reliable and solid
---
Door: Kay R
2016-11-30T00:00:00
This tape is light and easy to use. Appears durable and winds.unwinds easily. I like that it is plastic coated which will also help when using the the UK with all weathers.