269131
Zszywacz - gwoździarka pneumatyczna 32 mm
Gauge 18
---
---
Lekka aluminiowa obudowa z uchwytem Softgrip
Do tapicerki, boazerii, wykończeń, rzemiosła, montażu szaf
Blokada spustu zapobiega przypadkowemu wystrzeleniu
Wbija gwoździe gauge 18, 10 - 50 mm oraz zszywki 13 - 40 mm
W komplecie szybkozłącze zewnętrzne 1/4"
---
Kup online
Znajdź dystrybutora
Zrecenzuj ten produkt
17 recenzji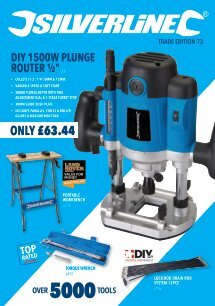 ---
Dane techniczne
| | |
| --- | --- |
| Zużycie powietrza | 4 - 6 cfm |
| Rozmiar złącza | Szybkozłącze 1/4" |
| Wykończenie rękojeści głównej | Guma |
| Tworzywo kon. drugorzędnej | Aluminiwy korpus |
| Waga | 1,10 kg |
---
Kluczowe funkcje
Lekka aluminiowa obudowa z uchwytem Softgrip. Urządzenie przeznaczone do tapicerki, boazerii, wykończeń, rzemiosła, montażu szaf itp. Blokada spustu zapobiega przypadkowemu wystrzeleniu. Dla gwoździ gauge 18, 10 - 50 mm, oraz zszywek 13 - 40 mm. Ciśnienie robocze powietrza 4 - 7 bar (60-100 psi). W komplecie szybkozłącze zewnętrzne 1/4".
---
Zawartość pudełka
1 x Zszywacz - gwoździarka 32 mm
1 x Szybkozłącze 1/4"
1 x Butelka z olejem pneumatycznym
2 x Klucze sześciokątne
1 x Instrukcja obsługi
---
Oceny klientów
Przez Paul M
2020-02-15T00:00:00
This is the second nailer I have purchased, pleased with the first one. I now have a spare as I do use this nailer regularly . I would highly recommend this nailer, inexpensive but a reliable and superb piece of equipment
---
Przez Ruben G
2019-10-21T00:00:00
Does what it says on the tin, at a great price, I''m impressed! Well done Silverline!
---
Przez lodewijk
2019-10-11T00:00:00
het is een perfect stukje gereedschap en doet aan allen verwachtingen die wij goed kunnen gebruiken in ons werk
---
Przez Philippe G
2019-09-01T00:00:00
Tout à fait satisfait du produit qui fonctionne très bien et me permet de travailler vite.
---
Przez David R
2019-07-16T00:00:00
Great item good value very well made a must for the worksho
---
Przez Terry G
2019-01-18T00:00:00
I have used this product a couple of times and it works very well. Too early to tell it''s longevity but so far would highly recommend.
---
Przez Mike B
2018-12-09T00:00:00
We all love to buy trade rated tools but mostly the price is way outside the average DIYers budget, I always look for Silverline when I need a new tool. My latest acquisition, an Air Stapler/Nailer, is excellent, does exactly what it claims, cleanly and neatly, well built, it feels solid and of good quality. I have a lot of Silverline tools and accessories and will continue to source them when I am looking for any others, good quality at a very reasonable price.
---
Przez Jurij
2018-09-04T00:00:00
I bought a stapler less than a year ago, the shock part broke. Where can I order a shock part with a piston?
---
Przez julien l
2018-06-23T00:00:00
super outil bonne qualité je très content des outils silverline bravo et merci !!!!!!
---
Przez julien l
2018-06-05T00:00:00
très bon outil je suis content
---
Przez Tony D
2018-05-01T00:00:00
I needed a tool to fix some new cross members to my wooden vertilap fence panels, as the ones on the bottom of the fence panel had rotted away. I had tried using an electrical nailer in the past for fixing some other fence panels, but it was useless as the tool jammed after every five or six staples were used, so I took it back to the shop for a refund. My son offered to lend me this Silverline Stapler to see if it was any better than the electric one had been, as he had purchased this Silverline tool for fixing some trim in his camper van. Reluctantly I decided to give it a try. There is no comparison. I " fired" over 200 x 25mm staples in to my fence panels (2 into each board) and the nailer didn''t jam once. In my opinion this Nailer/Stapler represents excellent value for money, and I highly recommend it.
---
Przez Charles
2017-10-02T00:00:00
I''ve only been using this tool for a couple of weeks, but it''s surprisingly reliable, and strongly built. I purchased it as my first Air nailer, and have been suing it on a 24L compressor, it works just fine. I would however, next time, purchase a tool that accepts longer nails / staples, for stronger bonds. Another reason that motivated this purchase was its price: very, very, very competitive !!
---
Przez Peter S
2017-03-16T00:00:00
This is a very light tool to use,it does not have a ''kick'' like most nail guns and works well on my air compressor,no need for excessive pressure from gun to worksurface,and not that noisy as my last cordless gun.
---
Przez Glen
2017-03-10T00:00:00
Really nice...piece of kit. Just remember to add your oil before you use. We constructed a Hen shed from start to finish, no probs at all, worked really well :)
---
Przez ken w
2017-01-26T00:00:00
nice tool to use light easy to load easy to use can not fault the tool
---
Przez Michel D
2016-10-10T00:00:00
Je me demande comment j''''ai pu m''''en passer jusque maintenant !
---
Przez Glenn W
2016-08-30T00:00:00
My first silver line purchase that has since prompted me to buy several other products. Good quality nailer that has ran very well with only one blockage that was probably my fault with low pressure. Simple to clear it though with 3 screws. Will not hesitate to buy silver line products and with 3 years warranty you can''t go far wrong.