594260
Przewody rozruchowe maks 600 A
3,6 m
---
---
W pełni iizolowane uchwyty krokodylowe
W pełni izolowane złącza sprężynowe
Nadają się do większości pojazdów z akumulatorem o mocy rozruchu do 600 A
Kabel 3,6 m
---
Kup online
Znajdź dystrybutora
Zrecenzuj ten produkt
13 recenzji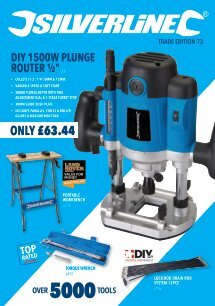 ---
Dane techniczne
| | |
| --- | --- |
| Maksymalne obciążenie | 600 A |
| Sposób zacisku | Sprężynowa |
| Wykończenie | Czerwony/czarny kabel PCV |
| Wykończenie rękojeści głównej | Antypoślizgowe wyżłobienia |
| Tworzywo końcówki | Miedziowane złącza zaciskowe |
| Waga | 1,032 kg |
---
Kluczowe funkcje
Powleczone izolacją PCV przewody rozruchowe. Końcówki kabla miedzianego zaciśnięte w uchwytach krokodylowych. Nadają się do rozruchu pojazdów z akumulatorem do 600 A. Długość kabla 3,6 m.
---
Zawartość pudełka
1 x Przewody rozruchowe maks 600 A
---
Oceny klientów
Przez Emily S
2020-06-05T00:00:00
One of the best sets of jump leads I''ve had! Very handy and decent length for those unpredictable moments!
---
Przez Richard A
2020-04-09T00:00:00
Great lightweight product. Good quality. All good. Recommended.
---
Przez Charlie
2020-03-09T00:00:00
As an owner of a crap car jump leads are always a great thing to have with you, as a whole I think they''ve been used half a dozen times since I bought them, and they''ve been brilliant so far - they''re still as good as new.
---
Przez Suzanne V
2019-07-30T00:00:00
I bought this product as I was caught out with a flat battery by accidentally leaving my satnav plugged in. I now keep these in the boot just in case they are needed by me or somebody else.
---
Przez Nick D
2019-06-23T00:00:00
Another great value product from Silverline. I swear by their tools and this is just another high quality made product with a lifetime guarantee. Well made and does the job.
---
Przez Gareth
2019-05-20T00:00:00
Good price and good quality
---
Przez David M
2018-07-04T00:00:00
I purchased these to get my son out of trouble when his battery was flat. Since then 3 more people have used them and all have commented on the quality and ease of use
---
Przez Lannoy
2018-03-31T00:00:00
Je ne peut donner d''avis réelement objectif étant donné que je n''ai pas utilisé le produit. Mais je peut déjà dire que le prix et la garantie à vie est au dessus de tout les produit que j''ai pu voir. La qualité visuellement à l''air au top également. Bref je recommanderais cette article à un ami.
---
Przez Chris J
2018-03-11T00:00:00
What a great buy. Arrived on time and packed well. Well made and engineered providing excellent value for money. Would certainly recommend this product. Well done and thank you.
---
Przez Janko U
2017-11-06T00:00:00
Very god buy, excellent length. Worth every single penny.
---
Przez Ashley J
2017-11-01T00:00:00
Very good build quality with the added lifetime guarantee has to be a winner
---
Przez Sam G
2017-02-19T00:00:00
These leads were a great buy - they are well built and seem to be of high quality. The clamps are well insulated and not too stiffly sprung - I''ve had leads before that require two people to actually open the clamps. Successfully started a 4.4 V8 Diesel, as well!
---
Przez Vince
2016-11-01T00:00:00
Produit impecable, manque juste un sac de transport