871414
Miska magnetyczna
150 mm
---
---
Najwyższej jakości stal nierdzewna.
Bezpiecznie mieści nakrętki, śruby i elementy stalowe
Miękka nie rysująca podstawa
---
Kup online
Znajdź dystrybutora
Zrecenzuj ten produkt
9 recenzji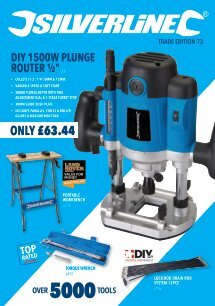 ---
Dane techniczne
| | |
| --- | --- |
| Wykończenie | Polerowana stal nierdzewna |
| Tworzywo kon. drugorzędnej | Magnes z ogumowanym dnem |
| Waga | 0,297 kg |
---
Kluczowe funkcje
Miska ze stali nierdzewnej z miękką podstawą. Przylega dobrze do powierzchni metali żelaznych bez rysowania nawierzchni.
---
Zawartość pudełka
---
Oceny klientów
Przez Robert L
2018-09-13T00:00:00
Great product and does the job well. Would recommend
---
Przez Pablo S
2018-04-25T00:00:00
Una bandeja muy útil y que te da un salto de calidad en tus trabajos. Todos los tornillos siempre a mano. Se pega en cualquier lado incluso boca abajo y tiene suficiente fuerza para sujetar varias herramientas.
---
Przez david e
2018-03-03T00:00:00
a must for keeping screws, washers, bolts altogether in one place no hunting for the missing screw
---
Przez Miroslaw
2017-09-27T00:00:00
This is pretty much a perfect execution of a simple idea. The tray looks surprisingly good, the magnet is very strong and the overall quality is superb - not at all what I expected considering the price.
---
Przez Gilles P
2017-01-20T00:00:00
---
Przez Gilles
2017-01-13T00:00:00
Regarding to the price, this tray is excellent and very useful
---
Przez Rafael N
2016-11-11T00:00:00
This tray is great. The magnet is very strong and you can put it over any metallic surface without marking it thanks to its rubberized base. You will never lose a bolt again!
---
Przez Simon H
2016-10-10T00:00:00
Great quality. Decent size and high sides on the bowl. Rubber protection on the magnet is good. The magnet also is very strong holding nuts and bolts well and the dish itself to the car body etc. I haven''''t lost any nuts, bolts, sockets or small tools since I''''ve had it!
---
Przez Terry
2016-08-30T00:00:00
I bought this because I had a bolt, and then I didn't, it fell in a place too much hassle to get at so I went and paid LandRover silly money for a new one. This tray grabs the wing of the car with a strong grip, paint work is protected by a layer of rubber it then firmly holds (or it would have if I'd bought it before starting the job) the bolt until needed. Its a great bit of kit, very strong and very shiny, its stuck on my fridge door right now. When you get one you'll wonder how you managed without it.