MS23
Komplet ściągaczy 3 ramiennych
75, 100, 150 mm
---
---
Chromowany kuty matrycowo.
Dwustronnny do użytku wewnętrznego i zewnętrznego.
---
Kup online
Znajdź dystrybutora
Zrecenzuj ten produkt
10 recenzji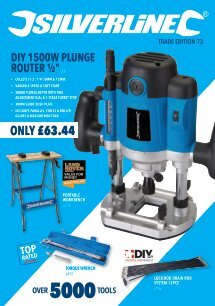 ---
Dane techniczne
| | |
| --- | --- |
| Rozpiętość - szczęk | 75 / 100 / 150 mm |
| Wykończenie | Chromowane |
| Hartowane | Tak |
| Waga | 1,83 kg |
| Zakres | 10 - 150 mm |
| Rozmiar gwintu | M10 |
---
Kluczowe funkcje
Wytrzymałe ściągacze 3 ramienne w rozmiarach 75, 100 oraz 150 mm. Dwustronnny do użytku wewnętrznego i zewnętrznego.
---
Zawartość pudełka
1 x Ściągacz 75 mm
1 x Ściągacz 100 mm
---
Oceny klientów
Przez Alan S
2020-03-10T00:00:00
These are well made for the price and require a little loosening of the arm nuts to be persuaded to the right orientation. They worked well on my bike''s alternator rotor but were just too chunky to fit the engine sprocket behind it. If I can''t find a thin jawed puller, I may have to resort to grinding some metal off the jaws to get the sprocket off.
---
Przez Domenico
2019-08-31T00:00:00
ottimo prodotto molto robusto
---
Przez Savas C
2019-07-17T00:00:00
It''s cheaper than most and it works just fine. Also ''guaranteed forever'' gives confidence on the product. This product would have been perfect if the bottom of the jaw was flat. Right now it needs little bit more space.
---
Przez david d
2019-05-17T00:00:00
fantastic product only used small one but does what it says on the box well worth the money would recommend thankyou silverdale
---
Przez Robert w
2018-12-15T00:00:00
These are a extremely durable bit of kit, every job I''ve used them on they have worked a treat, no issues at all, strong dunable and very reliable, would definitely recommend them and the guarantee just makes things a whole lot better
---
Przez Mr e
2017-02-22T00:00:00
Superb removed my wheel hub in seconds
---
Przez Paul F
2016-11-20T00:00:00
Very good product, does exactly what it should. Great addition to any mechanics tool box. Very well priced aswell and if you register it you get a lifetime warranty, you can''''t ask for more than that.
---
Przez Tobias B
2016-11-07T00:00:00
I used it for my BMW e46 bearing/Control Arm and it worked perfectly! Under 20€ and three Gear Puller, that´s Great!
---
Przez Jose L
2016-10-13T00:00:00
Buena relaccion calidad-precio.
---
Przez Chris S
2016-09-05T00:00:00
At the time of review I have used the gear pullers to pull with no problems using the ''outside'' part. This set also allows you to pull from the inside, but as yet I have not used this. I have never had a problem with this but even if you did you have Silverline''s famous guarantee for life on this. Give it a go.