815969
Sierra de calar con guía láser 710 W
710 W
---
---
Velocidad variable y función pendular con 3 posiciones
Botón de bloqueo y protector de la hoja transparente
Ángulo de corte de 0 - 45º
Salida de extracción de polvo y cambio de cuchilla sin llave
Incluye cuchilla para corte de madera
---
Comprar online
Buscar un distribuidor
Comentar este producto
22 comentarios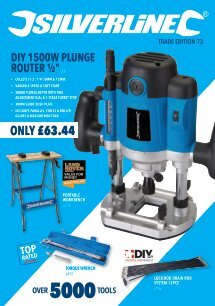 ---
Características técnicas
| | |
| --- | --- |
| Ángulo de la hoja/disco | Función pendular con 3 posiciones |
| Clasificación PPI | IPX64 |
| Profundidad máxima de corte | Madera 80 mm, acero 10 mm, aluminio 10 mm |
| Potencia | 710 W |
| Velocidad sin carga | 0 - 3.000 min-1 |
| Salida de extracción de polvo | Sí |
| Ángulo de bisel | 0 - 45° |
| Peso | 2,2 kg |
---
Descripción del producto
Sierra de calar con guía láser indicada para realizar cortes longitudinales, curvados y cortes de incisión en madera y metal.
La función de luz de guía láser es ideal para realizar cortes precisos y rápidos. Ajuste pendular con 3 posiciones. Placa con ángulo ajustable hasta 45º y velocidad variable. Capacidad máxima de corte en acero: 10 mm, madera: 80 mm.
Protector para la cuchilla para mayor seguridad y potente motor de 710 W para realizar cortes limpios y rápidos en materiales con diferente grosor.
Sierra de calar con guía láser 710 W dispone de función pendular con 3 posiciones de ajuste diferentes. Esta función incrementa la velocidad de corte, optimiza la vida útil de la cuchilla y evita que se pueda quedar atascada en la pieza de trabajo. La placa con ángulo ajustable hasta 45º le permitirá crear cortes con ángulo de bisel fácilmente.
Empuñadura ergonómica y engomada con bloqueo del gatillo para usos prolongados. Velocidad sin carga ajustable entre 0 - 3.000 min-1 para adaptarse a diferentes tipos de tareas.
---
Contenido en el embalaje
Sierra de calar con guía láser, 710 W
Salida de extracción de polvo
Llave hexagonal
Escobillas de carbón
Cuchilla para corte de madera
Guía graduada
Manual de instrucciones
---
Comentarios realizados por nuestros clientes
Por: Dominic M
2020-05-28T00:00:00
Purchased this recently and very impressed. Good price too
---
Por: Michealbagshaw
2020-05-19T00:00:00
It arrived last week I''m very impressed cuts through wood plastick no problem at all, plus the price is fantastic
---
Por: Bernard
2020-05-12T00:00:00
I have owen drills and saws of all prices but value for money I''m finding this new silverline is up with the best iv owned it would be in my top. Three that is saying something with the quality of tools iv had over the years
---
Por: archie m
2020-03-01T00:00:00
very good tool, far better than expected works a treat grate saw
---
Por: archie m
2020-02-23T00:00:00
very good tool, works very well first class machine.
---
Por: richard b
2020-01-31T00:00:00
a good bit of kit for the money the laser sold it to me has i dont have good eye sight it is easy to see were you are cutting
---
Por: Gurgen G
2019-10-23T00:00:00
Ik ben erg tevreden over de producten
---
Por: David P
2018-09-20T00:00:00
Great price, works really well. Just need to set it right before starting to cut. Excellent value.
---
Por: Fred H
2018-04-03T00:00:00
Très bon rapport qualité-prix Je recommande ce produit
---
Por: Gerrit
2017-11-24T00:00:00
Bij het zoeken naar een decoupeerzaag met variabele snelheid, behoorlijk vermogen, stofafzuigmogelijkheid en laser, kwam ik op de Silverline.Ik was onbekend met dit merk maar omdat Toolstation mij 25 jaar garantie hierop verzekerde heb ik deze bij hen aangekocht. De decoupeerzaag ziet er goed uit en hij werkt goed. Helaas is de informatie die Toolstation gaf onbetrouwbaar gebleken want bij aanmelding blijkt het 3 jaar in plaats van 25 jaar garantie te zijn. Drie jaar is uiteraard ook niet weinig maar strookt geheel niet met de belofte van 25 jaar. Duurzaamheid dus nog even af te wachten.
---
Por: dave c
2017-11-05T00:00:00
---
Por: Lily M
2017-05-03T00:00:00
Very pleased with this saw. Efficient and easy to use. Would recommend this product.
---
Por: John n
2017-04-17T00:00:00
Great little tool got used to it straight away . Can''t wait to find things to do with my laser jig saw
---
Por: Anisa G
2017-03-30T00:00:00
Excellent tool and does the jobs I need highly recommended
---
Por: Bill D
2017-03-04T00:00:00
I have been a DIYer for some 50 years and I can honestely say that this jigsaw has more features than any that I have had before with two different speed controls as well as the lazer guide. It appears to be solidly made with 3 year guarantee. They even give you spare brushes for the motor. Thoroughly recommended
---
Por: James S
2017-02-16T00:00:00
Got this for my birthday, have used it sevrial times such a great product better than my last one which was black and decker.
---
Por: Piotr M
2016-11-21T00:00:00
it looks powerfull. Laser make job easier
---
Por: G. F
2016-09-30T00:00:00
It has done all that I have required it to do. I find it easy to use and the laser beam helps to follow a profile
---
Por: brian s
2016-09-12T00:00:00
i think the Silverstorm 710w laser jigsaw is very good for the money i paid and the laser is out of this world i can now cut in straight lines
---
Por: Richard L
2016-09-12T00:00:00
I have purchased a Combi Hammer Drill and a Laser Jigsaw from Silverline and i must say they are the best rechargeable drills i have ever used .They are strongly made with loads of power and i would recommend them to anyone .
---
Por: Julian E
2016-08-15T00:00:00
So far I have been surprised by the value of the products. They have stood up to the use and were a competative price.
---
Por: Steve
2016-08-08T00:00:00
I bought this to replace a B&ampD jigsaw that gave up the ghost after 26 years of sterling service. This one seems just as well made and is variable speed with the added bonus of a laser guide. The only small gripe is that (as far as I can see) the description does not include the blade type. As a result I will have to replace my stock of "universal" blades with the "shoulder fit" type that this machine uses. Maybe not a bad thing (some of my blades are very old!) but I would have appreciated knowing this before purchase. That is the only reason it gets 4 not 5 stars.
---
Garantía 3 años
Este producto Silverline Sierra de calar con guía láser 710 W dispone de 30 días de garantía desde la fecha de compra contra defectos de fabricación y materiales defectuosos. Registre su producto online para extender el periodo de garantía 3 años. Todas las piezas defectuosas serán reparadas de forma gratuita.