427565
Telone impermeabile
---
---
Polietilene da 65 gsm trattato con filtro UV
Rinforzato, con cuciture termosaldate
Anti strappo, impermeabile e resistente contro la muffa
Occhielli in metallo antiruggine a intervalli da 1 m
Ideale per tutte le applicazioni protettive in generale
---
Acquista Online
Trovare un negozio
Valuta questo prodotto
14 valutazione/i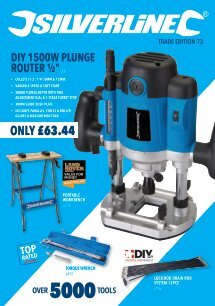 ---
Caratteristiche prodotto
| | |
| --- | --- |
| Finitura | Termosaldata |
| Rete | Ordito – 8, trama – 7 |
| GSM | 65 g/ m² |
| Tessuto | Armatura panama |
| Occhielli per metro | 1 |
| Peso prodotto | 0,723 kg |
---
Caratteristiche chiave
Polietilene 65gsm trattato UV con corde rinforzate, orlo termosaldato e occhielli metallici resistenti alla ruggine a intervalli di 1 metro. Resistente agli strappi, all'acqua e alla muffa. Ideale per tutte le applicazioni di protezione generale. Tolleranza massima di 5-10 cm sulle dimensioni reali indicate.
---
Contenuto della scatola
1 x Telone impermeabile 3 x 3,6 m
---
Valutazioni da parte dei clienti
da chris e
2020-06-03T00:00:00
bought to put down prior to a limestone dust delivery...saved the driveway from mess etc and did what it was purchased for...cleaned after and left to dry, now used when we trim the hedge so to collect trimmings etc..and if we need to cover something or save the ground from something...cant fault.
---
da Andy
2020-01-25T00:00:00
Using the tarps for covering logs. They are strong quite puncture resistant and have good eyelets for tying down. Time will tell how they hold up to UV and weathering.
---
da Helen E
2020-01-06T00:00:00
Fantastic tarpaulin. Can tell the difference between this and other makes. It strong durable and waterproof.
---
da Tim W
2019-11-25T00:00:00
Bought a Silverline tarpaulin from tool station, excellent quality, and has covered my garden trailer really well. The rain just runs off the top of it. Very waterproof, Thanks very much!
---
da Tim W
2019-11-18T00:00:00
Bought a Silverline tarpaulin to cover my trailer. Good quality tarpaulin that does the job well. Very waterproof.
---
da Nick
2019-11-15T00:00:00
Strong, durable, waterproof resistant and plenty of eyelets to allow secure fixing
---
da Martin C
2019-06-11T00:00:00
Not really much you can say about this product. Well made, sturdy and does the job I bought for.
---
da Martin C
2019-06-04T00:00:00
Just the ideal size and good value for money.
---
da bernard c
2018-06-24T00:00:00
Very useful in protecting inside of my new car whilst carrying 6 full loads of old decking and joists to the tip without spillage or ripping even though some of the timbers had 4 inch nails and screws sticking out of them.
---
da Gordon F
2017-01-20T00:00:00
Cheap enough but not very strong. Using to cover a boat, eyelets starting to give when I first tried it on, wrecked now. Will see how second one copes.
---
da Robert B
2017-01-12T00:00:00
Very good value for money, bought as an emergency covering for a leaking shed roof. Has worked well so far.
---
da Charles N
2016-11-27T00:00:00
Absolute bargain really &amp does exactly what it''''s supposed too ! Pretty good quality for the price &amp a lifetime warranty which should prove useful I hope.
---
da DIYDEANO25
2016-10-10T00:00:00
Excellent product,cleans up well after use.
---
da DREW
2016-10-10T00:00:00
I chose this to meet my purpose which it does very well, DURABLE WATERPROOF AND THICKER THAN MOST MATERIALS OF THIS TYPE LIGHTWEIGHT SO REQUIRES TETHERING TO STAY COVERING THE OBJECT BEING PROTECTED