794339
Kit di pistola per giunture
---
---
Indicata per giunture e per la posa di piastrelle
Azione a grilletto ad alta pressione
Componenti indurite e temprate
Include una frusta di miscelazione e 2 ugelli
---
Acquista Online
Trovare un negozio
Valuta questo prodotto
6 valutazione/i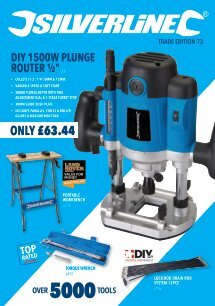 ---
Caratteristiche prodotto
| | |
| --- | --- |
| Materiale - struttura secondaria | Plastica |
| Impugnatura - principale - finitura | Verniciata |
| Finitura | Telaio verniciato |
| Peso prodotto | 1,678 kg |
---
Caratteristiche chiave
Kit di pistola per giunture e per la posa di piastrelle con azione a grilletto. Stantuffo in gomma tra due piastre metalliche. Include due ugelli, una frusta di miscelazione, pistola e cilindro. Lunghezza: 540 mm. Utilizzare esclusivamente sabbia da costruzione. Lavare bene con acqua dopo l'utilizzo. Utilizzare sempre plastificante con miscele di cemento.
---
Contenuto della scatola
Ugello - 72 mm x 155 mm x 72 mm. 0,26 kg
Frusta di miscelazione - 85 mm x 385 mm x 85 mm. 0,234 kg
---
Valutazioni da parte dei clienti
da Michael O
2019-06-15T00:00:00
I have used this pointing gun to fill between sandstone pavers. It has saved me so much time I highly recommend it. Because I was using it to fill horizontally I could use a sloppy mortar mix, so had no real problems with it clogging. My next job involves doing the same except on a wall, so it will be interesting to see how it goes with a firmer mix.
---
da Flinspach
2019-06-06T00:00:00
Beim ersten Gebrauch zerbrach sofort nach gleichmäßigen Druck auf den Abzugshebel die Kunststoffverbindung zwischen Press-Gestänge und Metallhalterung für den Zylinder.
---
da Brian D
2019-05-04T00:00:00
Excellent for filling small spaces without getting mortar on the face of your brick. A good price as well.
---
da Marc H
2017-02-25T00:00:00
Great purchase, used with grouting between slim brick walls tiles. well worth the money.
---
da Sandra M
2016-09-26T00:00:00
Recently purchased and am very happy with product
---
da Lukasz
2014-07-12T00:00:00
best tool for pointing bricks and patios