870944
Lijadora orbital 125 mm, 240 W
240 W (UK)
---
---
Funcionamiento orbital y sujeción autoadherente
Salida de extracción de polvo y bolsa para recoger el polvo
Interruptor de encendido/apagado protegido
Empuñadura ergonómica
Incluye 2 hojas de lija
---
Comprar online
Buscar un distribuidor
Comentar este producto
15 comentarios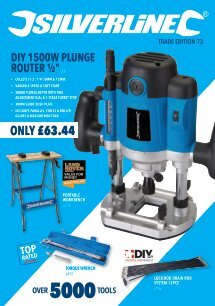 ---
Características técnicas
| | |
| --- | --- |
| Pegado del abrasivo | Sujeción autoadherente |
| Acabado | Plástico |
| Clasificación PPI | IPX28 |
| Diámetro de la órbita | 2 mm |
| Potencia | 240 W |
| Diámetro del disco de lija | 125 mm |
| Velocidad sin carga | 12.000 min-1 |
| Peso | 1,22 kg |
---
Descripción del producto
Lijadora orbital con potente motor de 240 W y acción orbital para un acabado perfecto. Interruptor de encendido/apagado protegido. Plato de soporte de ø125 mm con sujeción autoadherente para sustituir el disco de lija fácilmente. Salida de extracción de polvo y bolsa para recoger el polvo. Diseño compacto y ligero. Empuñadura ergonómica para mayor comodidad y control de la herramienta.
---
Contenido en el embalaje
Lijadora orbital 125 mm, 240 W
Plato de soporte autoadherente
2 disco de lija
Manual de instrucciones
---
Comentarios realizados por nuestros clientes
Por: William e
2017-04-22T00:00:00
A super little orbital sander,it fits into the palm of your hand and the hook and loop fastening makes changing the sanding discs easy,it''s powerful enough for any sanding jobs all in all a good value tool
---
Por: ian s
2017-03-23T00:00:00
had this today and it works real well not as fast as my last orbital but does the job nicely, at least with this one the discs stay on the hook and loop base not like a more expensive other brand one i sent back after 20 minutes.... this one is a cheap well made item im well chuffed at the moment
---
Por: Charles M
2016-09-12T00:00:00
I purchased this 240W Random Orbital Sander a few months ago and it sure passed its endurance test. To be honest I thought that it was just another cheap tool that will burn out, but I was wrong!
---
Por: David R
2022-01-20T00:00:00
I owned a orbital sander a good few years ago by a well known German brand (say no more) but to say i wasn''t impressed by it especially how long it lasted is an understatement, I decided to buy a new one as I had a couple of small Jobs to do but I didn''t want to spend a load of money, I see this one on a well known auction site which was as cheap as chips so thought I would just buy it and see what it was like especially as after doing these Jobs it was likely to just get thrown in the draw or worse still the bin, but boy was i surprised it done an amazing job, it''s an awesome tool to have in your inventory much better than my previous one, it makes light work of what ever you need to sand and it''s not as noisy as some of the more expensive ones,the sanding pads are hook and loop so they are really easy to change unlike the stick on ones that end up leaving glue on the pad 🤬, I have to say in my opinion this little Sander is worth it''s weight in gold, give it a try I''m sure you won''t be disappointed.
---
Por: Eddie
2020-06-16T00:00:00
While it was working, it worked very well, BUT this machine is not listed for spare parts. I need a replacement velcro pad because it is worn out and chucks discs off, and the eccentric bearing assembly which doesn''t like edge loading, which I need to do on concave surfaces. No reply from spares organisation. I''m not looking for warranty as the velcro is consumable and I''ve probably abused the bearing out of necessity, just want to be able to buy the bits. Motor section running fine. Built in dust collector essentially doesn''t when using 1000+ grit and upwards on paint, but I''m outdoors, so not too bothered about that.
---
Por: andrew w
2020-06-08T00:00:00
Very pleased with this sander which is much lighter than the one this was bought to replace, it''s also quieter. The sander is powerful, and quickly removes material - I am using it for sanding paint and body filler on my 1972 VW camper restoration. The dust bag works well, and the 3 year warranty gives great peace of mind too.
---
Por: A. R
2019-11-06T00:00:00
As usual a superb product which although simple and easy to use produces results beyond my expectation
---
Por: A. R
2019-10-29T00:00:00
Like other Silverline tools I possess , the item is simple and a comforting pleasure to work with. Does what I expect of it without any problematic issues and gives me the finish I demand.
---
Por: george m
2019-05-31T00:00:00
nice size,quick change discs,snug grip,powerfull motor,very handy tool.
---
Por: Dan p
2019-05-24T00:00:00
Amazing little sander , perfect for all the diy jobs around the house , Highly recommend
---
Por: MR B
2019-04-29T00:00:00
Good sander works great on the car. Somewhat noisy but cannot compare with others as never used one before.
---
Por: MR B
2019-04-22T00:00:00
Nice little tool used for sanding car prior to pant spraying. Somewhat noisy but only to be expected. Works very well and does the job.
---
Por: Hugh m
2018-05-27T00:00:00
Bought this to do my motorhome was looking for one that fits in the pam of my hand so for works great easy too switch on button right at your fingers
---
Por: Paul M
2017-10-21T00:00:00
Just what I wanted does what it supposed to do with ease and lightness , Can not fault it
---
Por: Michael R
2017-09-15T00:00:00
Brilliant machine. well worth the money. paid for itself in one morning
---
Garantía 3 años
Este producto Silverline Lijadora orbital 125 mm, 240 W dispone de 30 días de garantía desde la fecha de compra contra defectos de fabricación y materiales defectuosos. Registre su producto online para extender el periodo de garantía 3 años. Todas las piezas defectuosas serán reparadas de forma gratuita.