868593
Nebulizzatore a pressione 8 l
8 l
---
---
Lancia in acciaio inox con ugello regolabile
Valvola di sicurezza a rilascio
Ampia apertura imbuto per un facile riempimento
Tracolla e grilletto di blocco per una spruzzatura continua
Per una facile distribuzione di mangimi per piante, fertilizzanti e diserbanti
---
Acquista Online
Trovare un negozio
Valuta questo prodotto
13 valutazione/i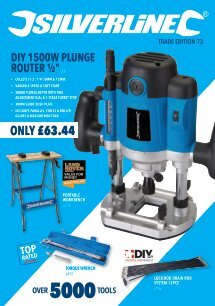 ---
Caratteristiche prodotto
| | |
| --- | --- |
| Finitura | Plastica |
| Psi/Bar | 40 psi |
| Peso prodotto | 1258 kg |
| Capacità - volume | 8 l |
| Graduazione | Sì |
---
Caratteristiche chiave
Per una facile spruzzatura di liquidi a base di acqua, compresi i mangimi prato, fertilizzanti e diserbanti. Lancia lunga estensione in acciaio inox con ugello regolabile e grilletto di blocco. Tracolla regolabile confortevole, più manico combinato di trasporto e pressurizzazione. Rinforzato contenitore a pressione semi-trasparente con valvola di sicurezza. Ampia apertura imbuto per un facile riempimento. I colori possono variare.
---
Contenuto della scatola
1 x Tracolla per il trasporto
1 x Lancia in acciaio inox e grilletto in plastica
1 x Ugello
1 x Confezione a tenuta di riserva
1 x Manuale di istruzioni
1 x Nebulizzatore a pressione
---
Valutazioni da parte dei clienti
da Mark A
2021-11-10T00:00:00
Very affordable and well made sprayer! Can get a steady stream fine mist, great for indoor no till gardening!
---
da Peter J
2020-06-01T00:00:00
Big trouble with Mare''s Tail weeds! I needed something that held more than a litre or two which I have tried previously. The Silverline 8 Litre Pressure Sprayer is just what I needed. Great 8 Litre capacity, easy to operate and carry using the shoulder strap. adjustable nozzle is just right for the coverage I need. Came with spare ''O'' ring seals. Thoroughly recommended.
---
da Tony H
2020-04-29T00:00:00
Well pleased with this sprayer made eay work of killing the weeds from my block paving without waisting expensive path clear. I have also used with plant feeder for my garden plants and I am loking forward to a good display of colour this year.
---
da Bersilver M
2020-04-02T00:00:00
the lance mechanism is prone to leak and requires constant attention. The shoulder strap is slightly awkward and could be a little longer. But overall a reasonable product.
---
da w p
2020-03-16T00:00:00
having just received the sprayer i could not wait to use it so within the hour i was spraying away all the unwanted things growing after a winter of rain ,i found the sprayer very light and easy to use would recommend to friends and family
---
da steve
2020-01-17T00:00:00
Good quality, versatile pressure sprayer with large capacity. Good strap to take the weight and sprays for ages without refilling and excessive pumping. Pump lock a bit fiddly and would benefit from a pouring lip for cleaner emptying.
---
da Richard W
2019-07-10T00:00:00
This works well for spraying weeds and is light enough to carry while doing this.
---
da Roy D
2019-06-12T00:00:00
Very good product for the money
---
da R w
2019-05-30T00:00:00
Rubbish two years old when putting pressure in all the fluids come out of the top
---
da Alan
2019-05-21T00:00:00
Well made product that works perfectly. Big plus for the spare seals and the spray pipe made from stainless steel.
---
da Alan W
2019-05-13T00:00:00
Well made and sturdy product which is easy to use and reliable. Big bonus is that the lance is made from stainless steel for longevity. Superb piece of kit. Value for money.
---
da Darren
2018-12-16T00:00:00
This unit seems will built and works perfectly. I have a fair few silverline tools from ratchet spanners to routers and all work great
---
da Ken B
2016-11-22T00:00:00
Brilliant - used it to spray patio, simple &amp efficient.