594260
Startovací kabely 600 A max
3,6 m
---
---
Plně izolované pružinové konektory
Délka 3,6 m
Vhodné pro baterie se startováním do 600A
5 mm2 kabel
---
Kupte Online
Najít prodejce
Zhodnoťte tento produkt
13 recenze/í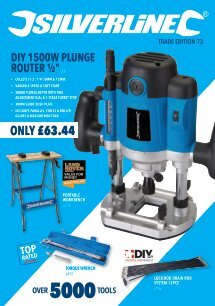 ---
Informace o produktu
| | |
| --- | --- |
| Nosnost - maximální zatížení | 600A |
| Způsob upnutí | Spring |
| Povrch | Red / black PVC cable |
| Handle - Primary - Finish | Anti-slip grooves |
| Materiál - povrch | Copper plated clamp connectors |
| Hmotnost | 1.032kg |
---
Klíčové vlastnosti
PVC potažené startovací kabely s pružinovými měděnými svorkami. Vhodné pro baterie se startováním do 600A. Délka 3,6 m.
---
Balení obsahuje
---
Hodnocení zákazníků
kým: Emily S
2020-06-05T00:00:00
One of the best sets of jump leads I''ve had! Very handy and decent length for those unpredictable moments!
---
kým: Richard A
2020-04-09T00:00:00
Great lightweight product. Good quality. All good. Recommended.
---
kým: Charlie
2020-03-09T00:00:00
As an owner of a crap car jump leads are always a great thing to have with you, as a whole I think they''ve been used half a dozen times since I bought them, and they''ve been brilliant so far - they''re still as good as new.
---
kým: Suzanne V
2019-07-30T00:00:00
I bought this product as I was caught out with a flat battery by accidentally leaving my satnav plugged in. I now keep these in the boot just in case they are needed by me or somebody else.
---
kým: Nick D
2019-06-23T00:00:00
Another great value product from Silverline. I swear by their tools and this is just another high quality made product with a lifetime guarantee. Well made and does the job.
---
kým: Gareth
2019-05-20T00:00:00
Good price and good quality
---
kým: David M
2018-07-04T00:00:00
I purchased these to get my son out of trouble when his battery was flat. Since then 3 more people have used them and all have commented on the quality and ease of use
---
kým: Lannoy
2018-03-31T00:00:00
Je ne peut donner d''avis réelement objectif étant donné que je n''ai pas utilisé le produit. Mais je peut déjà dire que le prix et la garantie à vie est au dessus de tout les produit que j''ai pu voir. La qualité visuellement à l''air au top également. Bref je recommanderais cette article à un ami.
---
kým: Chris J
2018-03-11T00:00:00
What a great buy. Arrived on time and packed well. Well made and engineered providing excellent value for money. Would certainly recommend this product. Well done and thank you.
---
kým: Janko U
2017-11-06T00:00:00
Very god buy, excellent length. Worth every single penny.
---
kým: Ashley J
2017-11-01T00:00:00
Very good build quality with the added lifetime guarantee has to be a winner
---
kým: Sam G
2017-02-19T00:00:00
These leads were a great buy - they are well built and seem to be of high quality. The clamps are well insulated and not too stiffly sprung - I''ve had leads before that require two people to actually open the clamps. Successfully started a 4.4 V8 Diesel, as well!
---
kým: Vince
2016-11-01T00:00:00
Produit impecable, manque juste un sac de transport
---
Doživotní záruka
Teto Silverline Startovací kabely 600 A max je během 30 dní od nákupu chráněn před vadami z důvodu použití špatného materiálu při výrobě nebo použitím nesprávného výrobního postupu. Tuto záruku můžete prodloužit tím, že svůj Doživotní registrujete během 30 dní od nákupu. Jakékoliv vadné výrobky budou opraveny nebo vyměněny zdarma.