786548
Tenailles de carreleur
210 mm
---
---
Mâchoires en carbure de tungstène
Poignée à ressort
---
Achetez en ligne
Trouver un magasin
Évaluez ce produit
7 évaluations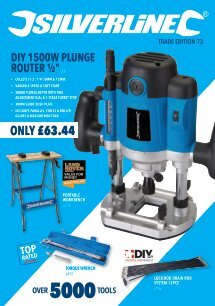 ---
Caractéristiques techniques du produit
| | |
| --- | --- |
| Poignée/manche - primaire - finition | Poli |
| Finition | Peint |
| Poids du produit | 0,370 kg |
| Matériau - construction secondaire | Carbure de tungstène |
---
Caractéristiques principales
Tenailles à couper les carreaux à mâchoires en carbure de tungstène et poignées à ressort.
---
Contenu
---
Évaluations de clients
par : Diane
2019-12-11T00:00:00
I rate this item highly, very good and the company have so much faith in there product it has a lifetime guarantee
---
par : IanToffolo
2019-07-26T00:00:00
Great product , well made , as good as any I''ve had in a long time, will definitely buy again
---
par : Myealah K
2016-12-03T00:00:00
The nippers work great, cutting through glass and tile for my mosaic. Handle grips stay in place better than several other nippers I''''ve used. The only thing I can see being improved is that the spring does pop off from time to time, but is easy to pop back in. Overall good value for the product.
---
par : jimmaggie
2016-10-10T00:00:00
Excellent value, heavy duty tile nippers with a good, strong feel about them. Used on both wall and floor tiles with ease. I''''m just a diy''''er but feel these are a great addition to anyone''''s toolbox and makes the job much easier.
---
par : Farida G
2016-10-10T00:00:00
As starting out on my new hobby, I wasn''t sure what to expect. However this is one of my tools. It gets the job done, and also is comfortable to hold which is vital. I''''m glad it''''s sturdy so I won''''t need to replace it just yet.
---
par : Jonathan D
2016-09-26T00:00:00
After an early replacement due to the spring detaching, the nippers have worked well over two fully tiled bathrooms, with no sign of wear. Good product
---
par : terry p
2016-09-04T00:00:00
good price did the job I wanted to do with no problems easy to use cut tiles with ease top tool
---
Garantie à vie
Ce produit Silverline est garanti pendant une période de 30 jours à partir de la date d'achat contre tout vice de matériaux ou défaut de fabrication. Vous pouvez obtenir une garantie à vie en enregistrant votre produit en ligne. Tout bien présentant un défaut sera réparé ou remplacé gratuitement.