868524
Coffret clés et douilles métriques 3/8", 20 pcs
20 pcs
---
---
En acier chrome-vanadium poli
Manche à cliquet à dégagement rapide avec prise double densité
Cardan et adaptateur 1/2" - 3/8"
2 rallonges 50 et 150 mm et barre coulissante en T
Tailles des douilles : 6, 7, 8, 10, 11, 12, 13, 14, 15, 16, 17, 19, 21 et 22 mm
---
Achetez en ligne
Trouver un magasin
Évaluez ce produit
14 évaluations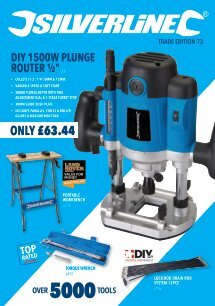 ---
Caractéristiques techniques du produit
| | |
| --- | --- |
| Trempé | Trempé et revenu |
| Poids du produit | 1,948 kg |
---
Caractéristiques principales
En acier chrome-vanadium poli. Manche à cliquet à dégagement rapide avec prise double densité. Comprend cardan et adaptateur 1/2" - 3/8", 2 rallonges (50 et 150 mm) et barre coulissante en T. Tailles des douilles : 6, 7, 8, 10, 11, 12, 13, 14, 15, 16, 17, 19, 21 et 22 mm.
---
Contenu
14 x Douilles 3/8" (6, 7, 8, 10, 11, 12, 13, 14, 15, 16, 17, 19, 21 et 22 mm - 50BV30 poli miroir moletées)
1 x Cardan 3/8" (50BV30 poli miroir)
2 x Rallonges 3/8" (50 et 150 mm - 50BV30 poli miroir avec surface moletée)
1 x Adaptateur 1/2" - 3/8" (50BV30 poli miroir)
1 x Clé à douille 3/8" (40CRV poli miroir)
1 x Barre coulissante en T 3/8" (50BV30 poli miroir)
---
Évaluations de clients
par : Alan
2020-05-06T00:00:00
Great quality just what I needed for work on my motorcycle.
---
par : john w
2020-05-01T00:00:00
I have just bought a 3/8 drive metric silverline socket set from an ebay seller at a very reasonable price , because of the price I didn''t expect to much but on arrival I was very impressed, it comes in a very sturdy metal case and the ratchet and sockets look of very good quality. To cap it off if you register your tool purchase within 30 days (hand tools) you get a forever guarantee WHAT MORE CAN YOU ASK FOR
---
par : Alan A
2020-04-30T00:00:00
Great tool. Feels good quality
---
par : Oli
2020-03-29T00:00:00
A compact set that fits easily in a toolbox. It comes in a beautiful metal case that''s both light and sturdy. Wrench is not too long or bulky, good handling thanks to rubber grip. Sockets are hexagonal, not splined though, which is a bit unfortunate. Overall great purchase!
---
par : James P
2020-01-17T00:00:00
Better quality than most new tools, well with the money, well made and well finished. Once I''ve used them a bit more I''ll try to let you know how hardy they are.
---
par : Jordan
2019-11-18T00:00:00
Socket Wrench Set Is amazing has everything you need and comes in a strong organised carry case
---
par : Simoin T
2019-07-30T00:00:00
Nifty package all in all - sturdily built and well finished product, sold with an extremely competitive price tag.
---
par : Ian
2019-07-08T00:00:00
Very pleased with this set, and the exceptional value it represents.
---
par : Andrew M
2019-01-03T00:00:00
Solid ratchet set, smooth ratcheting action and comes with adaptors to 1/2 inch sockets. Good value for money
---
par : Peter W
2018-12-17T00:00:00
The quality of this socket set is far superior than usual for the cost of the item.
---
par : Karen N
2018-10-01T00:00:00
Excellent quality for the price,tough and easy to use.
---
par : Gharzouli d
2017-03-06T00:00:00
Hello, I just bought this ratchet box and I am very happy. A very good quality and suitable for my job as a vehicle mechanic. I recommend it to everyone.
---
par : Ben m
2016-08-22T00:00:00
A good quality, comprehensive socket set. I have had it in almost constant use for the past 7 months working on my car and I''ve had no problems whatsoever. With a lifetime warranty, this is a no brainer.
---
par : James F
2016-08-22T00:00:00
I''ve actually only used it once, but it more than exceeded my expectation in quality for a 20e socket set.
---
Garantie à vie
Ce produit Silverline est garanti pendant une période de 30 jours à partir de la date d'achat contre tout vice de matériaux ou défaut de fabrication. Vous pouvez obtenir une garantie à vie en enregistrant votre produit en ligne. Tout bien présentant un défaut sera réparé ou remplacé gratuitement.