633860
Mini ingrassatore a pressione
120 cm³
---
---
Connettore a due posizioni per tubo di erogazione
Pistone azionato a pressione e valvola di spurgo aria
Dotato di un tubo di erogazione dritto e uno flessibile
Compatibile con cartucce da 90 cm³
Pressione di esercizio di sicurezza 3000 psi/200 bar
---
Acquista Online
Trovare un negozio
Valuta questo prodotto
7 valutazione/i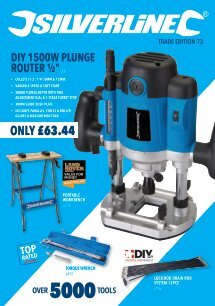 ---
Caratteristiche prodotto
| | |
| --- | --- |
| Capacità - volume | 120 cm³ |
| Finitura | Cromata |
| Peso prodotto | 0,722 kg |
| Volume | Cartuccia da 90 cm³ |
| Materiale - struttura secondaria | Stantuffo in gomma e plastica |
| Psi/Bar | 4500 psi massimo |
---
Caratteristiche chiave
Mini ingrassatore a pressione con connettore a due posizioni per tubo di erogazione. Pistone azionato a pressione e valvola di spurgo aria. Dotato di un tubo di erogazione dritto e uno flessibile. Compatibile con cartucce da 90 cm³. Pressione di esercizio di sicurezza 3000 psi/200 bar.
---
Contenuto della scatola
1 x Ugello dritto
1 x Ugello flessibile
---
Valutazioni da parte dei clienti
da Raymond
2019-10-07T00:00:00
Filled with grease as per instructions,,,wont pump grease just leaks past plunger and comes out other end
---
da Stephen M
2019-09-13T00:00:00
I purchased this grease gun in good faith that it would allow me to grease the nipples of my automised driveway gates. I followed the instructions and applied the nozzle to the first nipple, squeezed the trigger to insert grease and then tried to remove the nozzle as instructed. Instead of uncoupling the nozzle, the nipple sheered off so now I have a broken nipple on one gate and a nipple I can't remove from the nozzle.
---
da John
2018-11-05T00:00:00
The instruction leaflet is semi incomprehensible. Why is the tool supplied with parts incorrectly fitted? The flexible hose spat one of its fittings off the first time I used it. 200bar? as a scuba diver I know what a 200 bar fitting is... this isn''t. Cheapo tool, I imagine not made in England, Germany or USA. Spend more money and get a decent one is my advice.
---
da John L
2018-06-25T00:00:00
I discovered that it''s almost impossible to fit the flexible delivery hose to the operating head. The 12mm hexagonal nut part is simply too large and it presses down on the operating handle return spring. This stops the hose being fitted straight into the hole and can damage the head - which then allows grease to leak round it.
---
da Roger C
2016-10-11T00:00:00
What can I say? It works and goes on working. The flexible delivery pipe is an added bonus
---
da PAGOT J
2016-10-10T00:00:00
It is a very good product. Very simple to use. The manual is simple and well illustrated.
---
da Alan
2016-09-27T00:00:00
Waste of money. No instructions with the tool, and none to be had from the company. Completely failed to get any useful function from the tool.