630063
10-delige steeksleutel set
10 - 19 mm
---
---
Open en bi-hexagonale sleutels met 15° koppen
Gehard en gevormd chroom vanadium staal
Hoogwaardige polijstafwerking
Uiterst sterke nylon opbergetui
Inbegrepen maten: 10 - 19 mm
---
Koop online
Vind een handelaar
Beoordeel dit product
10 review(s)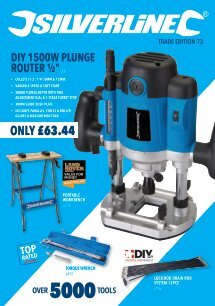 ---
Product specificaties
| | |
| --- | --- |
| Afwerking | Volledig gepolijst, verchroomd |
| Hoofdhandvat afwerking | CR-40 |
| Gehard | Maten zijn duidelijk gemarkeerd |
| Gewicht | 0,76 kg |
| Stijl | Stubby |
---
Product beschrijving
Open en bi-hexagonale sleutels met 15° koppen en kort frame voor het gebruik op moeilijk bereikbare plekken. Gesmede, geharde, chroom vanadium stalen sleutels met een gepolijste afwerking. Inclusief sterke, nylon opbergetui. Inbegrepen maten: 10, 11, 12, 13, 14, 15, 16, 17, 18 en 19 mm.
---
Doos inhoud
10 x steeksleutel (10, 11, 12, 13, 14, 15, 16, 17, 18, 19 mm)
10 x steeksleutel (10, 11, 12, 13, 14, 15, 16, 17, 18, 19 mm)
1 x sterke nylon opbergetui
---
Klanten reviews
Door: Gareth c
2020-02-29T00:00:00
Lifetime guarantee and very good price.
---
Door: Gareth c
2020-02-22T00:00:00
Good quality chrome vanadium spanners. Games with roll and has a lifetime guarantee. What more could you ask for.
---
Door: Simon K
2019-01-05T00:00:00
I ordered these tools to repair my car, their small size is perfect for getting into hard to reach spaces. The qualitiy of the material is stunning and they have a very smooth finish!
---
Door: del w
2018-10-04T00:00:00
excellent quality for the money, well worth it
---
Door: Xavier
2018-06-28T00:00:00
Very good spanner set for confined spaces. A good alternative to more expansive ratchet spanners. The quality of the forging is very good.
---
Door: Jacob B
2018-03-17T00:00:00
Brilliant quality for the price, save yourself money and use silverline!
---
Door: ray p
2017-03-10T00:00:00
Great item, does the job as it should.
---
Door: Ron L
2016-11-01T00:00:00
Great quality and exactly what I was looking for, an easy to carry set of spanners for my enduro bike &amp my kid''''s mx bike. With no compromise on quality.
---
Door: Stefan A
2016-10-10T00:00:00
I am satisfied with this set as it is very handy to work on small cars. Although it is small the material is of high quality not like the china sets. Comes in a hangable pocket which is very useful
---
Door: Peter J
2016-08-22T00:00:00
excellent kit used this kit for a while now seem good quality works well, would reccomend.