633540
Soldeermat
300 x 250 mm
---
---
Bestand tegen temperaturen tot 600°C
Biedt bescherming tijdens solderen
Gemaakt van niet-asbest glasstof
---
Koop online
Vind een handelaar
Beoordeel dit product
6 review(s)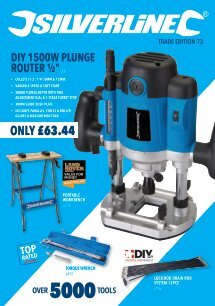 ---
Product specificaties
| | |
| --- | --- |
| Afwerking | Genaaid randen |
| Gewicht | 0,072 kg |
| Dikte | 2,1 mm |
---
Product beschrijving
Hitte bestendige mat biedt bescherming tijdens solderen. Bestand tegen temperaturen tot 600°C.
---
Doos inhoud
---
Klanten reviews
Door: Marc V
2019-09-19T00:00:00
Have used the mat and it protected the plastic sheet under the roof tiles from catching fire while I was soldering the gutter.
---
Door: Marc V
2019-09-11T00:00:00
Very useful to prevent roof insulation from catching fire.
---
Door: I N
2019-01-05T00:00:00
it is good value for money Only used 1 times so far, but does its job! The colour should be darker than white as it does show the burn marks on the pad . It should be bit more thicker .
---
Door: Janet O
2018-05-13T00:00:00
Very good price and very useful. Just the right size and love the lifetime guarantee.
---
Door: sam b
2017-07-28T00:00:00
The fibres are woven together very tightly to disperse heat, the wooden table underneath it was not damaged by the heat.
---
Door: Norman W
2016-09-06T00:00:00
The mat forms some protection to items below it but it still glows red hot so can burn below it. BTW - the water level that I paid £19 for at Toolstation is rubbish as it leaks from the sight glass connection, the pipe kinks too easily and the surface tension in the pipe is too great because the diameter of the pipe is too small giving spurios readings. I should have returned it but I had tried to use it.