794336
12-delige flexibele steek-ringratelsleutel set
8 - 19 mm
---
---
Gehard en getemperd chroom vanadium staal met spiegel gepolijst afwerking
5° ratelactie
180° kantelbare kop
Ideaal voor het gebruik op moeilijk bereikbare plekken
Inclusief 8, 9, 10, 11, 12, 13, 14, 15, 16, 17, 18 en 19 mm sleutels in sterke nylon opbergetui
---
Koop online
Vind een handelaar
Beoordeel dit product
4 review(s)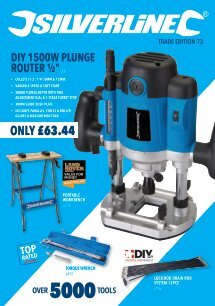 ---
Product specificaties
| | |
| --- | --- |
| Aandrijving stijl | 12 punt ring en 15° gehoekt open uiteinde` |
| Afwerking | Hoogglans |
| Hoofdhandvat afwerking | Hoogglans |
| Gehard | Gehard en gesmeed |
| Gewicht | 2,14 kg |
| Omkeerbaar | Ja |
| Tand/segment formaat | 5° hoek |
| Hoek verstelbereik | 180° |
| Materiaal - secundaire constructie | CRV kop, gesinterde legering poot |
---
Video's
---
Product beschrijving
Gehard en getemperd chroom vanadium staal met spiegel gepolijst afwerking. Verchroomd voor roestweerstand. 5° ratelactie. 180° kantelbare kop. Ideaal voor het gebruik op moeilijk bereikbare plekken. Inclusief 8, 9, 10, 11, 12, 13, 14, 15, 16, 17, 18 en 19 mm sleutels in sterke nylon opbergetui.
---
Doos inhoud
12 x steek-ringratelsleutel (8, 9, 10, 11, 12, 13, 14, 15, 16, 17, 18, 19 mm)
---
Klanten reviews
Door: david spencer
2017-06-05T00:00:00
Simply Quality exudes. Functions perfectly. Endures the toughest of work ( baked on bolts multifuel stovesetc)
---
Door: J. ToolGuy
2017-05-28T00:00:00
Less expensive than most comparable models, but with a lifetime guarantee. Also, actually has EVERY metric size, not skipping any... great for someone who works on cars or woodworking gear (they always seem to have at least one "neglected" sized bold!).
---
Door: Gabriel Acebes
2017-01-20T00:00:00
Se nota que son de buena calidad ya que el fabricante las garantiza de por vida previo registro en su página. Desde luego son un producto indispensable para realizar tareas de todo tipo. Sin duda volvería a comprarlas.
---
Door: Nicolas Desbois
2016-10-10T00:00:00
Very good quality tools. Best quality / price.