482303
Skuwacz łańcucha
Biegi 7, 8, 9, 10 i 11
---
---
Solidne i mocne
duży ergonomiczny uchwyt.
W pełni regulowany z dużywm ergonomicznym uchwytem
Narzędzie kompatybilne z Shimano HG oraz UG, oraz łańcuchami z biegami 7, 8, 9 10 i 11
Zdolność mocowania szczęk 20 mm
---
Kup online
Znajdź dystrybutora
Zrecenzuj ten produkt
3 recenzji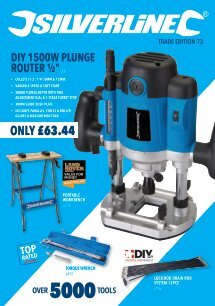 ---
Dane techniczne
| | |
| --- | --- |
| Rozpiętość - szczęk | 20 mm |
| Wykończenie | Ocynkowana powłoka |
| Wykończenie rękojeści głównej | Lśniące |
| Hartowane | Tak |
| Waga | 0,133 kg |
---
Kluczowe funkcje
Solidny, mocny oraz w pełni regulowany, duży ergonomiczny uchwyt. Galwanizowany dla ochrony przed korozją. Narzędzie kompatybilne z Shimano HG oraz UG, oraz łańcuchami z biegami 7, 8, 9, 10 i 11. Zdolność mocowania szczęk 20 mm.
---
Zawartość pudełka
1 x Skuwacz łańcucha
2 x Wymienne kołki o średnicy 3,25 mm
---
Oceny klientów
Przez RAY H
2019-10-07T00:00:00
It could not be better, it works perfectly, just what I need!
---
Przez Ian D
2019-07-24T00:00:00
I attempted to use this tool and found it unfit for purpose due to its inadequate design and very poor quality. I had already removed and refitted the chain using my 40 year old chain removal tool. Unfortunately I couldn''t free up the reassembled link, which is tight after pressing in the rivet, because the chain shelf intended to facilitate that was broken. Hence the need for a replacement tool. This brand new Silverline Chain Rivet Extractor tool proved totally inadequate for the task too for the following reasons: 1) The chain shelf nearest the drive handle, the one intended to facilitate loosening of tight chain links is too short. As a result, as soon as the press pin applies pressure to the rivet, the chain ''tips'' over and the pin slides off the rivet. 2) The threaded press pin guide is so poorly guided by the body that the pin has to be manually centred onto the rivet and then slides sideways off the rivet as soon as pressure is applied. 3) Furthermore, for some reason, approximately 5mm of thread has been removed from the pin end of the guide resulting in only about 3 turns of thread engagement before the pin contacts the rivet when the chain is on the shelf nearest the drive handle. The already poor pin guidance is even worse when attempting to use this facility and with the very limited thread engagement there would be a high risk of stripping the thread even if it could be guided. I do not know how companies get away with making and selling tools this bad. It is disappointing that I have to give it at least a one star rating as I would truly rate it ZERO given that it is totally worthless.
---
Przez Gaz
2018-05-10T00:00:00
Great little tool. Feels well made in the hand and works well. Can''t fault it.