868593
Opryskiwacz ciśnieniowy 8 l
8 l
---
---
Długa lanca ze stali nierdzewnej z regulowaną dyszą
Zbiornik z zaworem bezpieczeństwa
Szeroki otwór lejka ułatwia napełnianie
Blokada spustu umożliwia ciągłe działanie spryskiwacza
Ułatwia rozpylanie płynów na bazie wody w tym odżywek dla roślin, nawozów, bądź substancji do usuwania chwastów
---
Kup online
Znajdź dystrybutora
Zrecenzuj ten produkt
13 recenzji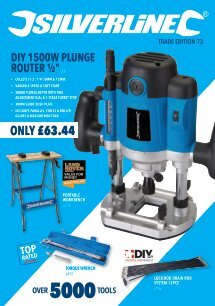 ---
Dane techniczne
| | |
| --- | --- |
| Wykończenie | Plastik |
| PSI / BAR | 40 psi |
| Waga | 1,258 kg |
| Objętość | 8 l |
| Skala | Tak |
---
Kluczowe funkcje
Przeznaczony do łatwego oprysku płynami na bazie wody w tym odżywek dla roślin, nawozów bądź substancji do usuwania chwastów. Długa lanca ze stali nierdzewnej z regulowaną dyszą oraz blokadą spustu. Wygodny, regulowany pas na ramię w połączeniu z ciśnieniowym uchwytem do przenoszenia. Wzmocniony, pół-przezroczysty zbiornik z zaworem bezpieczeństwa. Szeroki otwór lejka ułatwia napełnianie. Kolory produktu mogą się różnić.
---
Zawartość pudełka
1 x Regulowany pas na ramię
1 x Lanca ze stali nierdzewnej oraz plastikowy spust
1 x Dysza
1 x Zapasowy pakiet uszczelniający
1 x Instrukcja obsługi
1 x Opryskiwacz ciśnieniowy
---
Oceny klientów
Przez Mark A
2021-11-10T00:00:00
Very affordable and well made sprayer! Can get a steady stream fine mist, great for indoor no till gardening!
---
Przez Peter J
2020-06-01T00:00:00
Big trouble with Mare''s Tail weeds! I needed something that held more than a litre or two which I have tried previously. The Silverline 8 Litre Pressure Sprayer is just what I needed. Great 8 Litre capacity, easy to operate and carry using the shoulder strap. adjustable nozzle is just right for the coverage I need. Came with spare ''O'' ring seals. Thoroughly recommended.
---
Przez Tony H
2020-04-29T00:00:00
Well pleased with this sprayer made eay work of killing the weeds from my block paving without waisting expensive path clear. I have also used with plant feeder for my garden plants and I am loking forward to a good display of colour this year.
---
Przez Bersilver M
2020-04-02T00:00:00
the lance mechanism is prone to leak and requires constant attention. The shoulder strap is slightly awkward and could be a little longer. But overall a reasonable product.
---
Przez w p
2020-03-16T00:00:00
having just received the sprayer i could not wait to use it so within the hour i was spraying away all the unwanted things growing after a winter of rain ,i found the sprayer very light and easy to use would recommend to friends and family
---
Przez steve
2020-01-17T00:00:00
Good quality, versatile pressure sprayer with large capacity. Good strap to take the weight and sprays for ages without refilling and excessive pumping. Pump lock a bit fiddly and would benefit from a pouring lip for cleaner emptying.
---
Przez Richard W
2019-07-10T00:00:00
This works well for spraying weeds and is light enough to carry while doing this.
---
Przez Roy D
2019-06-12T00:00:00
Very good product for the money
---
Przez R w
2019-05-30T00:00:00
Rubbish two years old when putting pressure in all the fluids come out of the top
---
Przez Alan
2019-05-21T00:00:00
Well made product that works perfectly. Big plus for the spare seals and the spray pipe made from stainless steel.
---
Przez Alan W
2019-05-13T00:00:00
Well made and sturdy product which is easy to use and reliable. Big bonus is that the lance is made from stainless steel for longevity. Superb piece of kit. Value for money.
---
Przez Darren
2018-12-16T00:00:00
This unit seems will built and works perfectly. I have a fair few silverline tools from ratchet spanners to routers and all work great
---
Przez Ken B
2016-11-22T00:00:00
Brilliant - used it to spray patio, simple &amp efficient.